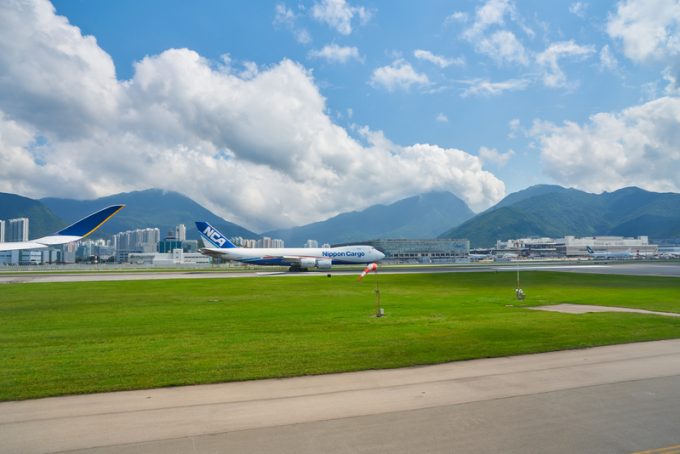 Hong Kong has finally scrapped its hotel quarantine rule, paving the way for extra bellyhold cargo capacity and a potential boost to the city's ailing economy.
Previously, travellers entering Hong Kong had to quarantine at a hotel for three days, followed by four days of movement restrictions, but this has been replaced by daily testing for the first week after entering the city.
The move comes just as Singapore has overtaken Hong Kong as Asia's top financial hub, according to the Global Financial Centres Index, highlighting the city's population exodus and so-called "brain drain" over the past two years' of strict Covid rules and border controls.
Cathay Pacific said the new measures would allow for the "strengthening of network connectivity to, from and through the Hong Kong aviation hub," adding that it would launch 200 pairs of regional and long-haul passenger flights in October.
Sunny Ho, executive director of the Hong Kong Shippers' Council, said the relaxed Covid rules would "certainly" have a positive impact on air cargo, but cautioned that most airlines would need six months' lead time for preparing additional routes.
He told The Loadstar: "There could be sharp increase in flights from Hong Kong, but only because of the current low base. Substantial traffic increase would come in Q1 23 – if demand supports the growth."
However, Mr Ho added, the airfreight industry was suffering. He said: "European and Asian economies are troubled by the great depreciation of their currencies, hyper-inflation, social discontent, labour shortages, strikes and energy shortages, so air traffic growth will be hampered."
Indeed, August cargo volumes at Hong Kong International Airport were down 21% year on year, to 338,000 tonnes.
Mr Ho also said Hong Kong was still suffering from the mainland border-crossing disruption, with trucking restrictions likely to continue "unless Hong Kong can achieve zero-Covid".
Another factor impacting the city's air freight volumes is the government's decision to ban the overland transhipment of e-cigarettes. May's new law, according to the Hong Kong Association of Freight Forwarding & Logistics, will impact 10% of the city's air exports, with around 330,000 tons lost per year.
Association chairman Gary Lau said: "Despite the lifting of compulsory hotel quarantine, we are not optimistic about air export volumes for the rest of the year, due to restrictions of cross-border trucking and ban of e-cigarette transhipment."
On the mainland, one Chinese forwarder told The Loadstar there had been a small uptick in freight rates from major origins such as Guangzhou and Shanghai, due to the rush before next month's Golden Week holiday.
But, he added: "We feel the October airfreight market will pick up and be better than in the past two months, as it comes closer to Christmas. However, there are big question marks over how much rates will pick up, and how long the peak season will last."