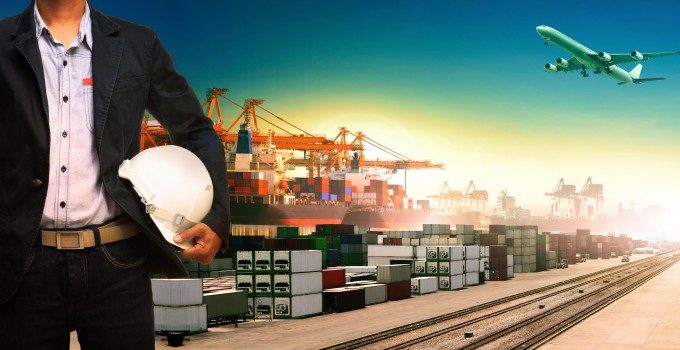 The shipping of as much as 30% of goods sold on online retail and auction platforms such as eBay breaches national and international transport regulations because of a failure by retailers and shippers to accurately declare contents as dangerous goods or prohibited items under air freight, postal or other safety rules, according to experts in the field.
Specialists in the carriage of dangerous goods by air say the options now available for the public to buy goods online have created a huge and growing challenge, particularly on auction sites and for express, courier and postal operators – where the carrier often does not have a long-term relationship with the customer.
The dangers posed by lithium batteries, in particular, were highlighted again last week with the publication of the final accident report into the crash of UPS freighter flight 006, in Dubai in 2010, by the UAE's General Civil Aviation Authority (GCAA), which strongly implicates lithium battery shipments on the flight as the cause or a contributing factor in the accident, in which both crew members died.
This, and other incidents, led the UN's air safety and standards body, the International Civil Aviation Organization (ICAO), to introduce tighter restrictions on lithium battery shipments from January, including an agreement to allow postal operators – responsible for the majority of cross-border e-commerce shipments – meeting certain criteria to ship small numbers of batteries installed in electronic equipment.
Thirteen international postal companies have now received this permission from their respective national civil aviation authorities, although the Universal Postal Union (UPU) disputes the suggestion that operators had been routinely flouting the rules.
However, commenting on the recent move by the UK's Royal Mail to introduce rules on the carriage of a number of previously prohibited items, including lithium batteries internationally, in line with the new ICAO standards, the dangerous goods co-ordinator for one air cargo handling company told The Loadstar: "What they are trying to do is regulate and deal with a problem which has been occurring on a growing basis over the years.
"Up until this year, dangerous goods in mail were basically prohibited, whether domestic or international. Previously they went largely undetected, but with the increased use of x-ray equipment for the scanning of mails before being flown, packages of undeclared dangerous goods have been found more frequently."
Jens-Thomas Rueckert, manager for training and projects at compliance specialist Logar, agreed. "It's basically legalising something which has been in practice for decades," he said.
"Upwards of 30% of all the merchandise offered in online shops or on platforms such as eBay", was being shipped in breach of the rules, he claimed, adding: "The 30% is a very conservative figure based on my own research. Given the omnipresence of hidden dangerous goods in commodities such as car spares, IT components, consumer commodities and consumer electronics, I'm certainly not far off."
He stressed that the problem with that 30% of merchandise was that it was being shipped "totally undeclared" – without the knowledge of carriers or with the necessary packaging and handling precautions.
"Most of these commodities can be shipped absolutely safely in compliance with the regulations anywhere, although not necessarily by mail," he said.
He praised countries and postal operators that had taken the trouble, in the last few months, to become certified to ship certain types of dangerous goods in small quantities, and added that the UK's Royal Mail now had "a robust framework to exercise at least some control".
Certain provisions had permitted some dangerous goods transport for decades within the US domestic mail system – "and the experiences there are actually encouraging, " said Mr Rueckert. "The US Postal Service (USPS) has traditionally educated its staff about basic hazmat requirements, hidden dangerous goods in particular, and compared with the number of dangerous goods shipments handled, the number of incidents and accidents is actually rather low."
But he added: "I have never understood why, in certain otherwise overregulated markets – Germany comes to mind – anything may be shipped without questions asked."
He believes there is still a lack of political and commercial will in some countries to tackle the full extent of the problem, in part because of its sheer size, and is also doubtful whether the full recommendations of the GCAA investigation will be implemented, although he believes the final UPS accident report is highly significant.
He said key recommendations include the use of fire-suppressing containers and pallet covers and the need to step up dangerous goods training for pilots and shippers.
"Sometimes, the training provided to pilots is less than one hour," he said.
"I would hope – but not expect, given the lobbying actions of PRBA [the Rechargeable Battery Association] and the like – that the exemption from the training requirements for shippers of so-called part II batteries be done away with, and that this report will finally do away with PRBA's statement that lithium batteries were never identified as an air-accident source."
He concluded: "Lithium batteries in any form are not an issue in any mode of transport, provided the applicable regulatory requirements are complied with. However, the latter is not a given, more often than not."