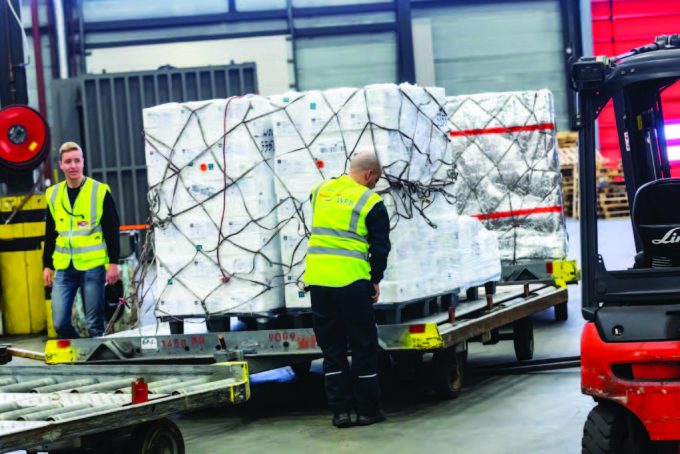 Changi-based catering and gateway services company SATS has confirmed it is in talks to buy Worldwide Flight Services – but it was clear that no purchase price had been agreed.
Yesterday, Bloomberg reported that the Singapore company was considering the $3bn acquisition, but SATS said this was "materially inaccurate".
SATS, with a heavy reliance on the passenger industry, has faced a challenging couple of years, sparking doubt over whether it has the financial clout to take over the world's largest air cargo handling company, owned since 2018 by private equity investor Cerberus Capital, which paid $1.2bn.
"No definitive terms or formal legal documentation (including the consideration) have been agreed," said a SATS statement today.
Its most recent full-year results, ending 31 March, reveal SATS has been subsidised by the Singapore government. It said: "Excluding government reliefs, group [owners] would be a loss of S$46.6m (US$32.9m) for the period, a significant improvement over a net loss of S$109.2m in the second half of last year."
Revenues were S$1.176bn.
SATS was owned by Singapore Airlines up until 2009, and is now listed on the Singapore Stock Exchange.
At its August AGM, it outlined plans to expand its network and capabilities "in Asia and across the globe, and we are therefore constantly on the lookout for acquisition opportunities", adding: "Discussions concerning the potential acquisition are developing and there is no certainty that it will proceed or will materialise."
It has, however, clearly decided that its future lies in cargo, following a decision in February to acquire an additional 16.4% stake in Hong Kong's Asia Airfreight Terminal Company (AAT) for HK$339.5m ($43m), taking its stake up to 65.4%. In July, it said AAT had opened Hong Kong's first on-airport temperature-controlled facility, AAT Coolport, replicating a facility at Changi.
SATS' AGM attendees heard: "Management believes growth will continue, and with the group making a significant move into non-travel industries, business will become more diversified.
"SATS started building capabilities ahead of volume at the beginning of 2022. Management expects the trajectory to accelerate in the second half of the year and, therefore, it is important that the group invests ahead of the curve to be ready to take on the new volume from Singapore and overseas markets."
However, market observers have questioned whether it could really take on WFS. One executive said: "SATS is not a great company in handling, it's very old-school. Not a good fit really."
A financial analyst added: "If your view is that this really looks like a company that should not spend $3bn on a global business, that's probably right."
While SATS may not in the end be the buyer of WFS, there has been speculation for some time as to who will end up acquiring it – and this news may well spur others to take a closer look.