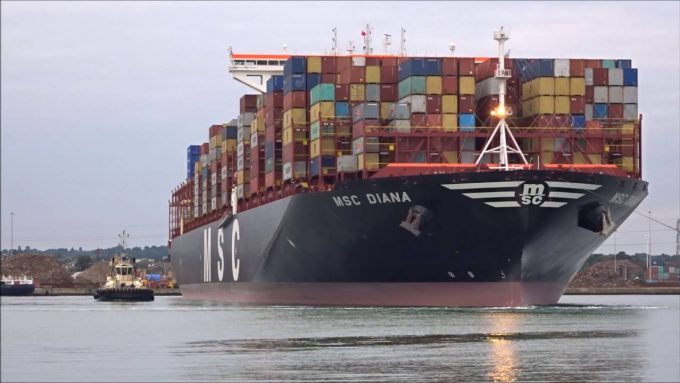 Freight rates on Asia-North Europe trades could be set to fall steeply at the end of the year if 2M partners Maersk Line and MSC follow through on their plan to relaunch the suspended AE2/Swan service at the beginning of December.
According to new research from Alphaliner, the 2M plans to reactivate the service on 5 December, much earlier than many industry experts expected.
December is traditionally one of the slackest months of the year, and the when the service was initially suspended, Maersk and MSC said it would be reinstated "in line with demand pick up".
Alphaliner today said the reintroduction of the service would add 6% to total Asia-North Europe capacity.
"This capacity increase will be made in spite of significant uncertainty over the strength of market demand," it said.
According to the analyst, utilisation on vessels departing Chinese ports for Europe dipped under the critical 90% level last month, "without the usual pre-holiday rush to ship cargo before the Golden Week holiday that started on 1 October".
It said spot freight rates from China to Europe had fallen 26% by the end of September, down from a peak season high in August, while headhaul westbound volumes have also been on the decline. According to the latest Container Trade Statistics data, total volumes on the Far East-North Europe route declined by 1.1% year on year in the first eight months of 2018.
"Over the coming weeks, rates could face further downward pressure as carriers jostle for market share during the slack winter season. Weak cargo volumes, combined with the carriers' overall reluctance of to withdraw vessel capacity from the Far East-Europe corridor for extended periods, could further drive down freight rates," Alphaliner said.
At the same time as the AE2/Swan service is now expected to reopen, the Ocean Alliance is expected to increase capacity on its NEU6/CEM Asia-North Europe service as alliance member Evergreen begins taking delivery of its new ultra-large container vessels (ULCVs).
The service, which currently deploys ten 13,800-14,000 teu neo-panamax sized vessels, will see its first ULCV deployed with the inaugural sailing of Evergreen's 20,388 teu Ever Golden from Qingdao on 7 December.
Ultimately, the service will deploy 11 20,388 teu ULCVs as the remaining 10 of Evergreen's 11-strong G-class ULCV order is completed through to the end of the third quarter of next year.