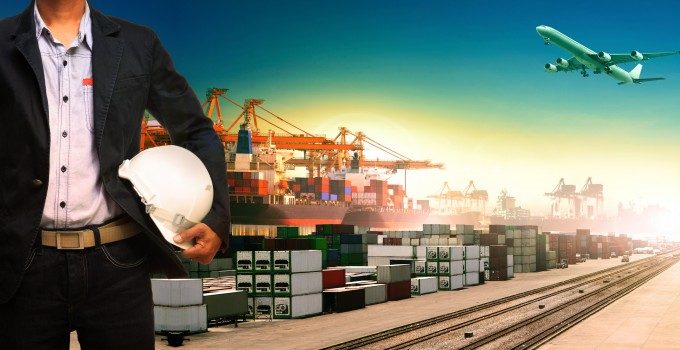 The 2M alliance and Zim are to extend their cooperation to include services from Asia to the US west coast and to the Mediterranean in what the Israeli carrier called a "game-changer agreement".
Maersk Line and MSC's "new strategic operational cooperation" with Zim follows the vessel sharing agreement between Asia and the US east coast that commenced in September.
Zim president and chief executive Eli Glickman said the new agreement with 2M would see Zim operate four vessels and the 2M three ships on the TP9/Maple loop to Seattle and Vancouver, and take slots on the TP8/Orient string to Prince Rupert, as well as getting access to slots on Maersk and MSC's Asia-Mediterranean services.
It would "support Zim's growth and profitability", he added.
"We will significantly increase our ability to provide the 'best of both worlds' – top-level line coverage combined with our exceptional customer service and personal touch."
Maersk and MSC confirmed that there would be no schedule changes as a consequence of the VSA with Zim.
"Having successfully implemented our strategic cooperation, we are pleased to expand the partnership with Zim into additional geographies," said Soren Toft, chief operating officer for Maersk.
He added that the agreement would deliver "mutual benefits to both parties", with Maersk Line gaining "operational efficiencies" from the new cooperation expected to begin in March after regulatory approval.
MSC said: "The new arrangements will enhance MSC's products across these regions and offer competitive and reliable schedules to our customers."
The 2M already has a strategic cooperation in place with HMM on the Asia to US west coast trade, however The Loadstar understands that since the agreement was signed in December 2016, slot exchanges have been rare, with one insider saying he thought the contract had "already been torn up".
In order to get the deal with the South Korean carrier approved by the US Federal Maritime Commission (FMC), both Maersk and MSC had to agree that 2M cargo would only be loaded onto HMM vessels "with customers' express agreement".
The stipulation came after shippers' voiced concerns to the FMC about containers being loaded on board an HMM vessel in the aftermath of 500,000-plus boxes left stranded on ships around the world following the Hanjin Shipping bankruptcy in September 2016.
Zim, itself the subject of a financial restructure in 2014, was left out when the alliances restructured in April 2017, obliging it to operate independently on the transpacific.
For the first nine months of last year, Zim recorded a net loss of $74m, following a return to the black in the previous year with a profit of $50m.
Commenting on Zim's third-quarter results Mr Glickman said its cooperation with the 2M on the Asia to US east coast trade was "beginning to contribute to our overall results, and we expect more in the coming quarters".
Zim is the world's 11th largest carrier, with an operating fleet capacity of 337,000 teu.