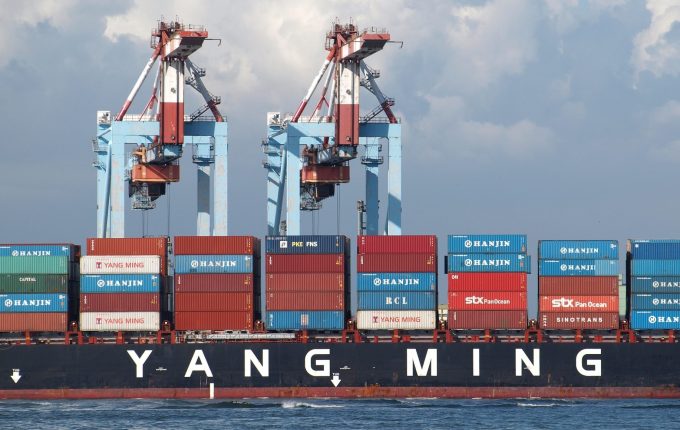 Yang Ming has followed its liner peers in ordering more containers to tide over the equipment shortage.
It has ordered 5,400 reefers, costing $35m-$40m, from Guangdong Fuwa Equipment Manufacturing and 7,870 dry containers from Cosco unit Dong Fang International at a price of $50-$55m.
Yang Ming however, said today it had no plans to join the 'very large containership' league yet.
Local media reported that following a board meeting on Friday to approve the release of its H1 21 results, the Taiwanese liner operator said it would bring in 15,000 and 24,000 teu ships through long-term charter agreements.
However, today, Yang Ming said the reports were speculative and said: "Acquiring ships is important for the company's operations. We have been continuously paying attention to the shipbuilding market and energy development trends and will also co-operate with the structure of THE alliance, while considering our business development needs, ship age and ship type optimal configuration, as well as environmental regulations and other factors."
In the first six months of the year, Yang Ming revenue was up more than four-fold on the same period last year, to $4.86bn, with net profit of $2.12bn reversing the net loss of $780,190 last year.
In July, former Yang Ming chairman Bronson Hsieh said in a television interview the company should build large ships to bring the proportion of its owned fleet from 31% to 45% to manage rising charter costs.
Yang Ming's largest ships are 14,000 teu and the company is the only member of THE Alliance which does not have ships of at least 20,000 teu. Its total capacity is 625,332 teu, making it the ninth-largest liner operator.
The carrier is awaiting deliveries of nine 11,000 teu ships on long-term charter from Japanese tonnage provider Shoei Kisen Kaisha, which is building the vessels at its affiliate, Imabari.