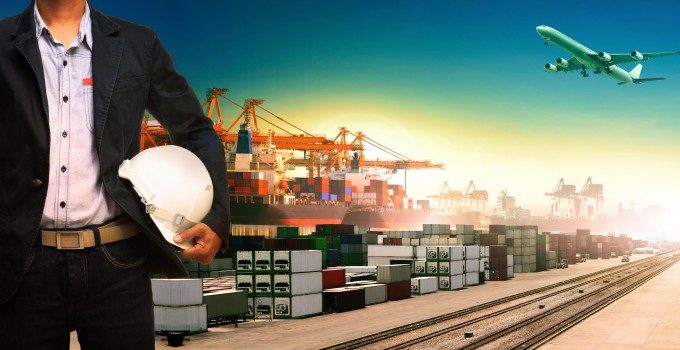 After several years of aggressive acquisition, XPO Logistics has made its first annual profit, yesterday reporting that last year it achieved earnings before interest, tax, depreciation and amortisation of $81.4m.
While the company's post-tax results continued to show a net loss – overall, $63.6m – last year it reported an adjusted EBITDA loss of $25.5m, and it forecast that it would reach the end of this year with a revenue of $5.25bn and an EBITDA of $300m.
"It is a substantial turning point," the company's chief executive Bradley Jacobs told The Loadstar. "And we have targeted another $1.5bn of revenue that we are looking to acquire this year that will be part of our $5.25bn revenue guidance for the year."
For the fourth quarter of 2014, XPO recorded gross revenue of $830.7m, a year-on-year increase of 223%, and an EBITDA of $42m, compared with $1.5m in the fourth quarter of 2013.
In the longer term, XPO has forecast that it will hit $9bn in revenue and $575m in EBIDTA in 2017.
Mr Jacobs said acquisition targets continued to be in the truck brokerage, last-mile and contract logistics sectors, but admitted that the rationale for buying had changed. Previously it had been spurred by a strategy of consolidating a highly fragmented sector, Now, acquisition targets are chosen as much for the value they would add to XPO.
"In a lot of the acquisitions we are negotiating, it is actually our operational people that are taking the lead – we have reached a critical mass in terms of the size of the business, so every acquisition from now on brings some type of synergy or benefit to XPO's existing operations," he said.
That may, in part explain, why it has been acquisitive in some parts of the freight industry and not others – for example, it has largely shied away from buying freight forwarders.
In a conference call with financial analysts, Mr Jacobs explained that XPO had yet to really work out a way to differentiate itself from other forwarders, particularly in a market in which many shippers sign contracts directly with ocean carriers.
"We haven't figured out a way to conquer the world in freight forwarding. We don't see an angle. We don't see an edge. In all our other verticals we have an edge.
"So we've been a little scared, a little nervous to go in full board and get really big in freight forwarding without having a clear path to why we are special: what do we need; what are we bringing to the customer that our competitors aren't?" he said.
XPO has recently expanded its freight forwarding business, however, with the launch of a new operation in the east coast port of Jacksonville.
Despite the recent high multiples paid by Japanese companies Japan Post and Kintentsu World Express, in takeover bids for Toll and APL Logistics respectively, Mr Jacobs said that company valuations had not begun to inflate: "In North America the price of companies has remained very stable."
Mr Jacobs also revealed how the company had both suffered benefited from the congestion currently engulfing the US west coast.
"The situation is unfortunate for the industry and unfortunate for the whole of the country, and it has hit our businesses in that region – freight in general has been moved much less efficiently than before than before the congestion.
"In South California we have much more capacity than freight," he said, and told financial analysts in the results conference call that there were something like three trucks for every load waiting to exit the region's container terminals.
XPO Intermodal also had significant exposure to the problems, he told The Loadstar.
"The international volumes in our intermodal division have also been impacted – while most of our intermodal volumes are east-west domestic US traffic, or north-south flows between the US and Mexico, about 12% of our volumes are international that come in via west coast ports, and they have been impacted.
"On the other hand, the congestion has expedited business with shippers who urgently need to move cargo," he said.