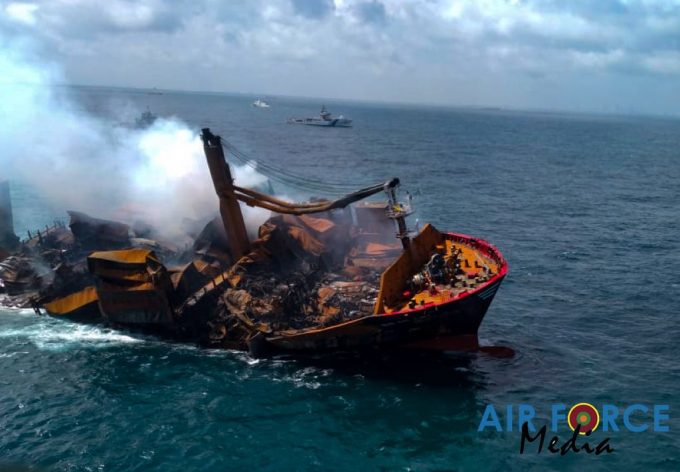 The smouldering wreck of the X-Press Pearl has settled onto the ocean floor after water flooded the engine room, according to the latest information from its owner's spokesman.
Even though the aft of the vessel had settled on the seabed, the forward portion of the ship was still afloat and salvors had hoped to attach a tow line to move the ship away from the Sri Lankan coastline.
Experts believe the vessel will now be declared a total loss and, while this has not been officially confirmed, an accident specialist told The Loadstar the latest images of the X-Press Pearl suggest there is no way back for a vessel that was only delivered in February.
According to data from VesselsValue, the 2,700 teu ship was built at the Zhoushan Changhong International Shipyard. Its market value is $43.79m, with a newbuild value of $35.34m and a demolition value of $5.12m.
In the latest update from its owner, attempts to move the ship had failed.
"X-Press Feeders, operator of the container ship X-Press Pearl regret to report that, despite salvors successfully boarding the vessel and attaching a tow wire, efforts to move the ship to deeper waters have failed, and the ship's aft portion is now touching bottom at a depth of 21 metres. As of 3pm local time, the forward area of the vessel remains afloat, with smoke coming out of cargo holds numbers 1 and 2."
Officers from the X-Press Pearl are still being interviewed by the Sri Lanka police, following a complaint from the Marine Environment Protection Authority. And the two crew members hurt during the transfer from the stricken vessel remain in hospital, though their injuries are not said to be serious.