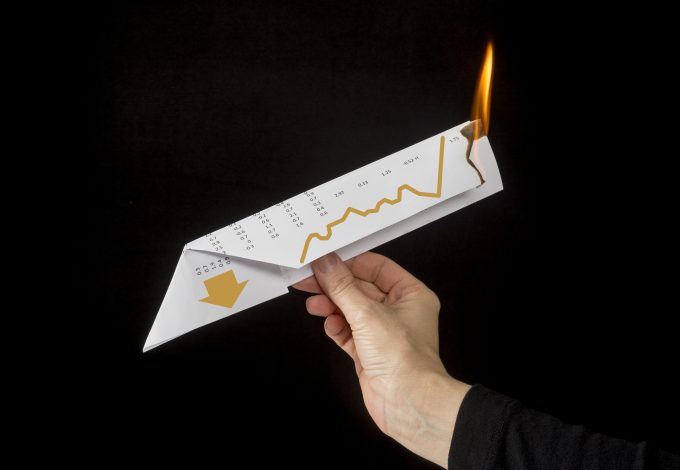 The top 20 global air freight forwarders have seen volumes sink about 3% in the first five months of this year, compared with growth of about 2% for all other forwarders.
The latest data and analysis from WorldACD also shows that yields across the board from January to May fell 15%, year-on-year.
However, the smaller forwarders seem to be doing a little better than their larger peers. While the global top 20 saw chargeable weights fall 3% ex-Asia Pacific, others saw 1% growth.
Ex-Europe, non-top 20 forwarders saw a 6% rise in volumes while the top 20 saw just 1% – although this was one of just a few markets in which most forwarders witnessed a 13% fall in yields while the top 20 saw a 1% rise.
North America was a bad market for the top 20 – yields have fallen 15% this year and volumes down 10%. The remainder saw yields fall 12% and volumes just 2%.
WorldACD's top 10 air freight forwarders by chargeable weight are: DHL, K+N, Schenker, Expeditors, Panalpina, UPS, Nippon Express, DSV/UTi, Kintetsu and CEVA. Together they account for 35% of the market, with the largest, DHL, holding an 8.5% stake and CEVA accounting for 1.5%.
The analysis supports industry expectation that there will be further consolidation in the forwarding sector, as it shows uneven market shares around the world.
"Looking at the 20 largest markets in our database, we note that the combined marketshare of the world's top 20 differs greatly from one market to another. Strongly concentrated markets are Germany, Japan, US Midwest, France and Singapore, with shares of the worldwide top 20 ranging between 60% and 67%.
"On the other side of the spectrum figure the highly dispersed markets of India, south-east China and the UAE, where the world's top-20 have a combined share of (much) less than 30%.  These three markets are dominated by local or regional forwarders from outside the world's top 100, that together have shares of 60%, 64% and 58% respectively. The top forwarder in India has a market share of barely 5%."
WorldACD also noted "strongly diverging" shares from one market to another: DHL has just 3.1% in south-east China, but 19.4% in Australia; while Nippon Express, the largest Asian forwarder, has a 21% market share in Japan, but no presence in the UAE.
Clear synergies between forwarders with complementary rather than competing markets could hasten further M&A activity.
WorldACD added that May had been another bad month for air cargo, with volume growth of 0.5%, year-on-year, and yields falling 1.9% on April.
Last month Armstrong & Associates announced its top-25 list of forwarders, based on revenues and volumes in 2015. The top 10 by revenue are DHL, K+N, DB Schenker, Nippon Express, Sinotrans, Expeditors, Panalpina, UPS, DSV and Hellmann, although K+N had the most volumes. You can see the full list here.