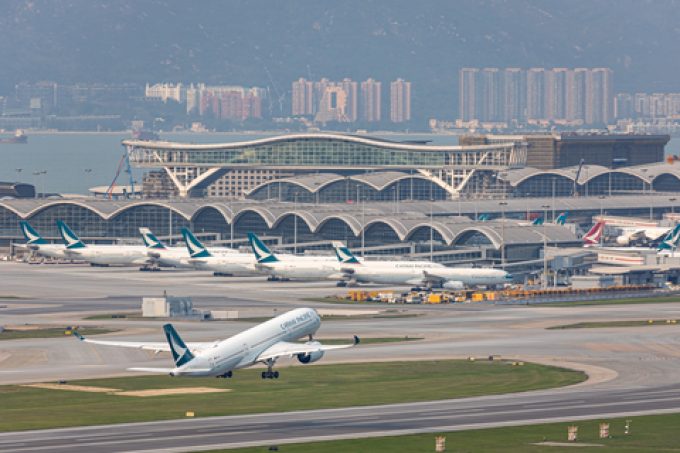 Global air cargo tonnages showed a positive development in the second full week of September, up on the previous week after stabilising at the beginning of the month, according to the latest figures from WorldACD Market Data.
Average rates were also on an upward trend, breaking out of the "bandwidth" reported since mid-July – of between $2.26 and $2.29 per kilo – and now reaching $2.31.
Figures for week 37 (11 to 17 September) show a jump in tonnages of 4%, compared with the previous week, while average worldwide air cargo prices increased slightly by 1%.
Comparing weeks 36 and 37 with the preceding fortnight, overall tonnages increased by 3% versus their combined total in weeks 34 and 35, while worldwide rates went up by 2%, slightly higher than capacity, which was up 1%.
At a regional level, fortnightly increases in tonnages were recorded most strongly on intra-Asia Pacific (+11%) and ex-Asia Pacific to, respectively, North America (+6%) and Europe (+6%).
Other notable increases were recorded ex-Europe to, respectively, North America (+6%) and Central & South America (+4%).
However, some key lanes deteriorated – ex-North America to, respectively, Central & South America (-10%) and Europe (-4%), and ex-Middle East & South Asia to, respectively, Europe (-7%) and Asia Pacific (-5%).
Meanwhile, average global freight rates increased by 2% on a fortnightly basis, with most regions remaining stable, although rates grew more sharply ex-Asia Pacific to, respectively, Europe (+6%) and North America (+4%).
While it is tempting to point to last week's WorldACD as evidence of a recovery, positive market sentiment remains muted, although at least two major cargo carriers saw signs for optimism.
"We are now into the traditional peak period and we're seeing very encouraging demand out of our home market of Hong Kong and the Greater Bay Area, in particular to North America, which is being driven largely by e-commerce," said Cathay Pacific's GM Cargo Commercial, James Evans.
"We have added more weekly freighter services to North America and we're seeing healthy demand from there as well. We are fortunate to have an excellent network and the perishables season will be starting soon in the southern hemisphere – including lobsters and fruit – and Beaujolais nouveau exports are just around the corner.
"We don't expect the peak will match last year – the market is very different from a year ago, as all our customers have been conveying to us – but we're feeling optimistic and continuing with our plans for five more weekly transpacific services per week from this month," he added.
Earlier this month, Lufthansa Cargo announced greater capacity in its 2023/2024 winter flight schedule, with increased frequency to destinations in high demand as well as the addition of new destinations.
Towards Asia, the frequency to Hong Kong will be increased from six to seven weekly flights by routing via Mumbai.
A combined connection from Frankfurt via Riyadh to Taipei, means Lufthansa Cargo is adding two new freighter destinations to its current schedule in November, serving them twice a week.
Citing steady demand, it is also increasing the number of weekly connections to Mexico City from six to a total of seven weekly freighter rotations.
"The market for airfreight is and remains volatile, but Asia and Mexico continue to be attractive, economically strong regions for us," observed CEO Ashwin Bhat.
"The additional capacity of our 17th Boeing 777F in our long-haul fleet offers opportunities to specifically adapt the flight offering to the needs of our customers in these markets," he added.
Comparing the overall global market with this time last year, WorldACD noted that chargeable weight in weeks 36 and 37 was down 2%, compared with the equivalent period last year, although global weakness was partially offset by a 10% rise ex-Asia Pacific.
For example, there were double-digit percentage decreases in tonnages ex-North America (-13%) and ex-Europe (-12%). Tonnages ex-Middle East & South Asia and Africa were down 4% and 1% respectively but Central & South America was up 2%.
Overall capacity has increased by 13% compared with last year, with capacity ex-Asia Pacific up by a significant 30%.
Worldwide average rates are currently 33% below their levels this time last year, at an average of $2.31 per kilo in week 37, although they remain significantly above pre-Covid levels (+34% compared to September 2019), WorldACD added.