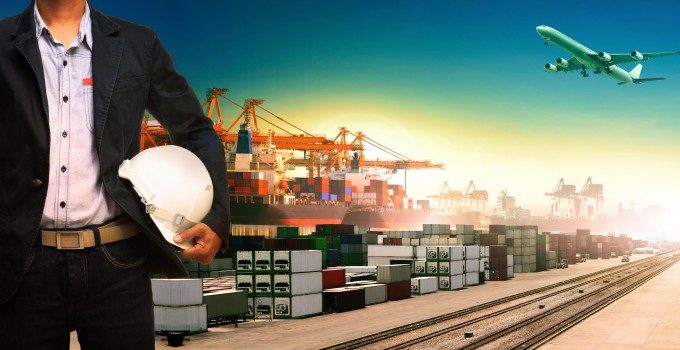 UK 3pl and haulier Wincanton today said it was continuing due diligence on the possible acquisition of Eddie Stobart Logistics, despite a UK investment fund making a formal takeover bid.
In a statement to the London Stock Exchange, Eddie Stobart said DBAY Advisors had made an offer to create a new holding company for Eddie Stobart in which DBAY would own 51% and existing Stobart shareholders a combined 49% stake.
DBAY would, additionally, inject £55m into Eddie Stobart via a payment in kind (PIK) loan.
Wincanton chief financial officer Tim Lawler told The Loadstar: "We continue to do our due diligence on Eddie Stobart, although one key factor is that the external auditors have yet to sign off on the company's half-year accounts. We also note the latest offer made by DBAY Advisors today.
"In terms of consolidation in the market, nothing really significant has changed – we are not looking around, either nervously or aggressively – but one of the nice things about where we are today is that we are in a position to be able to look at mergers and acquisitions once more," he said.
Mr Lawlor was speaking after Wincanton today reported increased half-year revenues and profits on the back of several high-profile contract renewals with major customers over the past year.
The company reported half-year revenues of £592.9m ($761.25m), growth of 1.9% on the £581.8m last year, while underlying pre-tax profit grew 9.9% to £26.3m.
Mr Lawlor pointed to new business wins from retailer Co-op, HMRC, Weetabix and building contractor Aggregate, as well as contract renewals with Morrisons, Williams Sonoma, Cormar and Husqvarna as the basis for strong organic growth in its retail grocery, retail general merchandise and consumer products divisions.
However, its industrial and transport service division, which includes container haulage operations, saw revenue decline 4.2%, "driven by the exit/reduced activity on lower margin contracts".
New chief executive James Wroath, who joined the company in September, said Wincanton's container haulage operations would be reviewed.
He said: "Container haulage is a structurally problematic market – for a lot of the time there appears to be an oversupply of capacity and what I would call a very interesting approach to pricing.
"However, as a full-service logistics provider, it makes logical sense for us to be in the market, although it definitely needs review."
He also said the company was continuing to look at ways of mitigating the driver shortage crisis.
"It tends to be quite sector specific – the biggest challenge is where the job gets tougher, for example, delivering bricks to construction sites, whereas last-mile deliveries tend to much more of day job, and it is much easier to get those positions filled.
"Brexit certainly hasn't helped in terms of the supply of labour, but we believe the solution to this will be through training and driver retention programmes," he said.