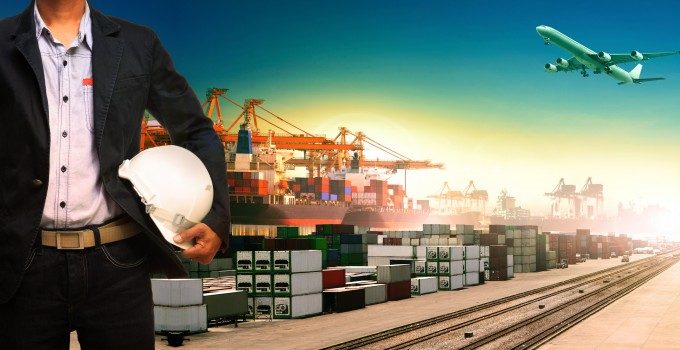 Port congestion has started to creep back onto the agenda when talking container terminals at supply chain conferences. With bigger ships significantly adding to the exchange of boxes per call, there is a growing requirement for seamless landside and transhipment operations.
Larger vessels are being blamed for bottlenecks at terminals, especially in North Europe, where the two biggest container ports, Rotterdam and Hamburg, have both experienced severe congestion in recent months.
And on the US west coast, container ports, supposedly ready to handle the post-panamax ships cascaded down from the Asia-Europe tradelane, have had difficulties with landside congestion.
At this week's TOC Container Supply Chain event in London, "hot topic" industry round-table debates included a discussion on the challenges faced by the industry from the giant boxships.
Moderated by Andrew Penfold, project director of Ocean Shipping Consultants, and featuring a team of experts including Ben Hackett, president and founder of Hackett Associates, the not inconsiderable task was to make key recommendations to help ease the problem of congestion.
It was noted that both the above-mentioned European ports not only referred to the increased size of ships being a problem, but also laid significant blame on the unreliability of vessels in not meeting allocated berthing windows.
Indeed, recent analyst reports by Drewry and SeaIntel have concluded that the schedule integrity of deepsea container vessels has fallen to an all-time low and, moreover, there seems little enthusiasm from carriers to improve schedule integrity.
In the opinion of the panel, the reliability of a container vessel to make its berthing window is crucial to the smooth running of a terminal. Notwithstanding the vessel knock-on effect, co-ordinating feeders, barges, trains and trucks for a late-running vessel is a nightmare for terminal operators and, ultimately, forges a weak link in the supply chain.
With slow-steaming the norm on most tradelanes of the world – ultra-large containerships generally operating at only 75% of maximum speed – a late-running ship would in theory speed up to make its slot at its first rotation port.
In practice, however, their masters seem under strict instruction to maintain an economic speed regardless of any time lost – a directive that can only be overruled by the carrier's head office, and given the extra cost the response will usually be in the negative.
The round table team suggested that there could be a way of incentivising a carrier to speed up a ship by a reduction in port dues.
However, improved communication between all stakeholders was thought to be the best way of avoiding pinch points at ports, although it was noted that the decision-making process regarding the operation of an ULCS was more complex the more vessel sharing partners there were – especially if extra cost was a factor.
This complexity also applies to priority for feeders, where the interests of one partner may differ from another – as of course they are all competing for the same customer on the one ship.
The tonnage centre concept that was an integral part of the stymied P3's master plan would, arguably, have improved operational communication between all parties, but ironically this tight central control appears to have been one of the stumbling blocks for the Chinese regulators.
The debate continues…