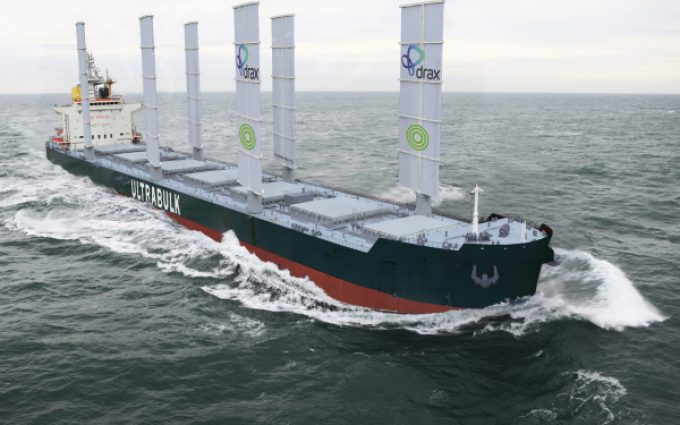 The Loadstar's coverage of COP26 is sponsored by Evergreen Line: leading the development of a sustainable global container transportation system
Innovation in the maritime sector is being handicapped by the funding gap that sees technologies developed to pre-production levels with interested buyers, charterers and seed funding, but governments are failing to go the extra mile to achieve the finished product.
At the Zero Emission Shipping Technology Association (ZESTA) shipping conference, taking place, literally alongside the COP26 event in Glasgow, Diane Gilpin, CEO of Smart Green Shipping, said the funding gap was "between feasibility and scale".
Companies looking to tackle the climate emergency all seem to suffer from this funding gap, said Ms Gilpin: "I think it's a market failure.
"I'm not here asking for $1.6m, although if you have it that would be great. What I'm really about is trying to find a way we can fix this, because we're in the middle of a climate emergency."
Smart Green Shipping is working with energy company Drax in its role as a shipper and wants to use the green vessel design that retrofits retractable rigid sails to bulk carriers (see artist's impression above).
Naval architects and engineers have shown, through computational fluid dynamics, that the vessel on a particular route can save 20% in fuel and emissions, which means the returns on investment can start immediately and the investment recouped within five years.
According to Ms Gilpin, there is little funding even for innovations where there are easy wins to be had.
Investors appear to believe that those seeking finance for green projects are either in it for "a fast buck and retire early on massive returns", or are "tree-huggers", instead of being a serious investment to help meet the climate challenge while simultaneously making a profit.
In addition, there is a perception among many in society that looking for government funding is begging.
But Ms Gilpin said: "I don't think getting government support is really the man with a begging bowl – we can be the beneficiary because this is a societal problem and governments are here to support activities that address societal challenges."
Following her address to the ZESTA conference, Nynke Visser, owner of Innivity, showed how collaboration between government, manufacturer and shipper Heineken and companies including Engie, ING Bank and the port of Rotterdam had produced a battery-powered container barge, which Ms Visser said would be the blueprint for continental barge operations as a result.
"There is power in co-creation," she said, adding that the Heineken barge "began with a dream back in 2013" and Heineken convinced ship operators, academic institutions and a provincial government that they could make it happen.
"That was the government part of the funding", which bridged Ms Gilpin's feasibility gap.
To find out more about Evergreen Line's sustainability strategy, please click here