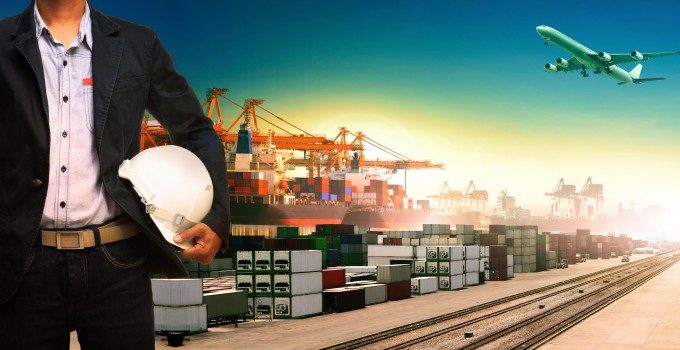 German software giant SAP has defended itself against claims that it was at fault for the €345m write-off by Deutsche Post-DHL due to its abandoned New Forwarding Environment (NFE) IT renewal programme.
The company said: "Recent media reports suggest there is a connection between SAP and problems with the implementation of a new logistics system at DHL. These statements regarding SAP are incorrect.
"SAP was not commissioned by DHL as general contractor and SAP software was not the root cause of the problems. Since 2011 DHL has revised its global logistics system to be rolled out in more than 120 countries. SAP was at no time responsible for the project management and software installation.
"In fact, SAP has offered early support beyond the actual contractual status as a software supplier," it added.
Part of the confusion may arise from DP-DHL chief executive Frank Apple's frequent references to SAP systems during DP-DHL's recent third-quarter results presentation. He announced the company's new IT strategy, following the well-publicised demise of NFE under previous DHL Global Forwarding chief Roger Crook.
He said: "We want to standardise and harmonise our processes in order to avoid double work and have better data management which will lead to further efficiencies. The first steps will be next year with shipment visibility and documentation management.
"We don't need an SAP system to do this – we are going to use existing systems which we are going to roll out worldwide, and we believe that this strategy will lead to more incremental change," Mr Appel said, describing a "middleware architecture" which was part of NFE.
"The middleware is working quite well and allows us to roll out our own products or to acquire products on the market – whether these are going to be SAP or not is still to be decided, but we can use a modular approach.
"It is easier for the organisation to digest this because we don't have to renew everything at the same time, we can go in step-by-step process and do what is required by the forwarding industry," he said.
And smaller forwarders that have adopted a more digital-first approach to forwarding systems and the way they are used by both employees and customers.
Flexport chief executive and founder Ryan Petersen told The Loadstar: "My personal view is that this has not been so much an IT problem as a change-management issue – what a lot of the big freight forwarders do is try to change everything at once and it is almost impossible to pull off.
"Whereas we have had the luxury of starting small and manually upgrading different parts of the system," he said.
However, the high priority that DHL has placed on renewing its IT architecture and increasing customer and employee visibility will be a key forwarders strength, Mr Petersen said.
Flexport, which is based in San Francisco and describes itself as "a freight forwarder built for the modern era", recently raised $22m from Silicon Valley investors, which will mainly be spent on software engineers' wages, said Mr Petersen.
And the first development the company set out to do after its inception was to create an app for shippers which gave greater visibility across supply chains.
"We built a dashboard which structures all the data that's coming out of their supply chains and makes it visible. There is a large amount of information but it is all in different documents issued in different formats such as PDFs, excel or as j-peg images. Our app collects all that information and structures it so that shippers have total visibility of their supply chains down to the SKU level," he said.