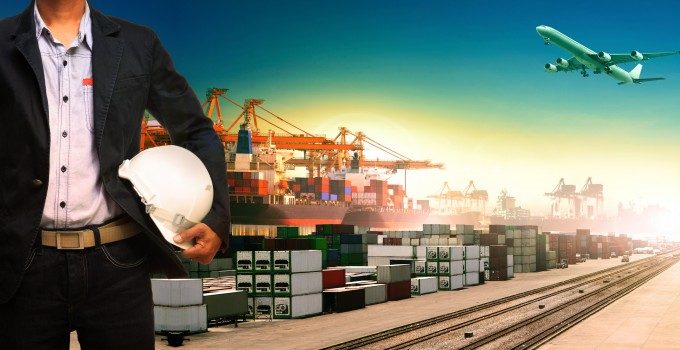 WCA, the largest network of independent freight forwarders, is preparing to open an insurance programme for its members in the third quarter of this year.
Its current insurance partner, FP Marine, will be the broker of the service, which will offer members cargo insurance, legal liability and errors and omissions, but unlike the current insurance programme, WCA will have the "final say" on what is paid out, the organisation's chief executive David Yokeum (pictured) told The Loadstar at its annual event in Hong Kong this week.
"The volume of cargo and liability in the network has reached the point where it makes sense," Mr Yokeum said. "It will allow us to better service our members, and allow them to provide a better service to their customers."
The programme will be in addition to the Gold Medallion member-to-member payment protection plan, which covers transactions between enrolled member offices in case of non-payment by another WCA member for up to $100,000 for offices in the same network, and $50,000 across all networks.
Mr Yokeum said that 2014 had seen WCA pay out its highest amount of claims, with a total of $800,000 paid to members in disputes, which he said was the last "hangover" of the recession playing itself out as firms continued to struggle with cash flow issues.
"We will recoup about 60% of that, but the point is that we paid this on time and didn't upset our members' cash flow," he said.
This week he also announced the creation of a new network for new forwarders, Global Affinity Alliance, which has been designed for companies that have been in business for less than three years – a key requirement for prospective WCA members is that they have been in business for more than three years and have a certain financial threshold.
However, this means a whole wave of entrepreneurs are unable to join, and Mr Yokeum argued that, in many cases, continued industry merger and acquisition activity actually increased membership potential.
"When I hear of one of the multinationals buying an independent, I know that will likely mean more members for us, because what always happens in a takeover is that staff leave – and when they do that they take business with them. The multinationals are doing exactly what I would do in the same position, but they create spin-offs which keep our part of the industry growing," he said.
Some areas have a considerably higher rate of "churn" in terms of members than others. In China last year, some 350 member offices left WCA while 670 joined.
The reasons for departing fell into three broard categories: joining specifically looking for cargo rather than international partners; an owner doesn't speak good enough English and has to conduct international business through a junior staff member that might be too inexperienced and the owner gave up with the investment; the loss of staff and consequent loss of those lines of business.
"On a worldwide basis, our retention rate is 95%," he claimed.
Billy Hu, owner of Shanghai-headquartered Everok Group, one of the WCA's largest companies, told The Loadstar that joining the WCA had "changed our business model" at a point when the trade out of China was morphing.
"When I began the business, all the model was almost 100% CIF [cost, freight and insurance, with booking of cargo is controlled in the origin country], whereas now it is only 10% CIF, and it is mostly FOB and controlled from aboard.
"We tried to respond to that by opening an office in Los Angeles, but it was disaster and went bust. But by joining WCA and having all these international partners, our business model completely changed, and the number of employees has gone from 25 staff 12 years ago to 325 today."
Mr Hu also said the current WCA insurance programme had allowed it to get a much higher level of liability.
"The insurance company previously just didn't trust us – all I could get was $50,000; I needed $1m," he said.