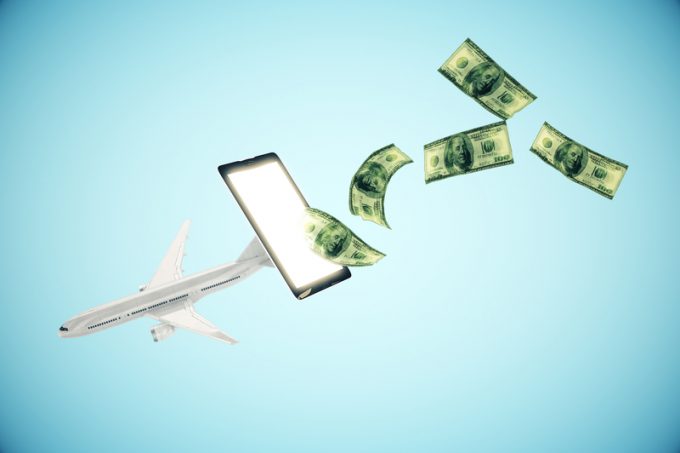 Forwarders are calling for greater transparency in CASS as concern rises over IATA's running of the cargo payments system.
The news comes after a GSSA has reported IATA to German financial supervisory authority Bafin.
The latest concerns stem from IATA's "hinge accounts", set up in a bid for efficiency and which enable the association to effectively offer credit to airlines.
The system changed from payment on funds collected, to payment on funds 'reported', essentially offering payment to the airlines even if customers had not yet paid.
However, this means in effect that participants in CASS, which is operated on a "cost recovery basis" according to IATA, appear to be paying for a credit facility from which only the airlines benefit.
"The IATA CASS system is good for the industry, and has solved a lot of problems," said Dan March, chief executive of WCA.
"But the age-old issue with IATA is the perception that everything it does is for the benefit of airlines.
"The system is opaque. Everyone would be more comfortable if there was greater transparency in CASS and what the fees are used for. That would counteract fears that the system is run only for the airlines, not for everyone.
"Forwarders are currently being urged to be more transparent – that should extend to more transparency from everyone."
More than four weeks after The Loadstar sent a series of questions to IATA, it has now responded, (although we have requested further clarification).
It said: "IATA operates the CASS as an independent system on a cost recovery basis. Airlines and GSSAs pay a nominal entry fee, and the participant pays a transaction fee based on the global standard charging unit for the CASS services provided by IATA worldwide.
"Where bank charges and interest may be applicable under the reported sales model, they are accounted for and covered by IATA as part of the operational costs of running CASS."
Concerns initially highlighted by the GSSA community include whether IATA has the correct credit licences in all 86 countries in which CASS operates. In the EU, member state authorities, as well as the European Central Bank, have oversight of any institution offering credit.
The association said: "IATA strives to conform with applicable financial regulations in each of these markets. IATA consistently monitors financial regulatory developments as part of its global compliance programme to ensure ongoing compliance on a per market basis."
However, it failed to be specific about what licences it holds.
The original GSSA complaint stemmed from its inability to see that a forwarder had failed to pay its bill one month – but the airline was paid. The GSSA continued to issue air waybills to the forwarder until it found out, three months later, that the forwarder had defaulted.
IATA says it "provides equal levels of visibility to all CASS participants, including to the GSSAs, on all CASS features and enhancements through information publicly available to the CASS community, such as the applicable IATA CASS resolutions and CASS notices and bulletins issued by IATA from time to time, and through the CASS customer service call centre".
It added that it had "recently made an enhancement to its CASS systems to provide GSSAs with a convenient and direct access to e-bulletins containing agents'/intermediaries' irregularities and default information".
However, one GSSA source said that although IATA had now removed its previous block on visibility, "the method to extract and then reformat the data contained into readable information is very, very cumbersome and poor".
"It's more designed to take away the hard question on the consequences of lack of visibility, than provide a service participants have actually paid for."
But Glenn Shires, secretary general of the Federation of Airline Sales Agents, which has been supporting members with concerns, said: "This is ultimately a result of CASS being moved out of the cargo department at IATA, and therefore the loss of true expertise.
"It's the bridging, using hinge accounts, that is the problem. A side effect of this is the masking of bad debts for months, and this is causing the industry problems. GSAs and forwarders have unknowingly shouldered the burden, while the beneficiaries are the airlines.
"It would be better to go back to the system of paying on collected funds, not reported funds.
"No one here is looking to harm or even fight IATA, and the federation in particular has gone to enormous lengths to help IATA deal with the issue.
"Remember, above all, if we didn't have IATA, we'd have to invent it – though we'd make it more fit for purpose."