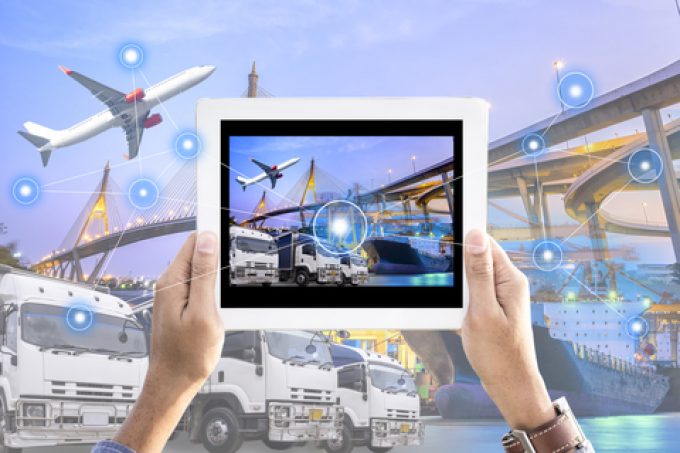 Customer relationships and industry expertise will remain the backbone of freight forwarding, despite the wave of digitalisation sweeping across the industry.
According to Norman Global Logistics (NGL) Asia's managing director, Stefan Holmqvist, providing online cargo quotes and booking tools are an additional communication layer with customers.
"We will always need relationships with our clients and to provide them with the service and the know-how, that's the backbone of our business," he told The Loadstar.
"Some new types of companies are coming into the picture, with some new generations [of people] who are used to buying and selling online. Of course, they want a transparent way to get pricing quickly and see what options there are here and now, they don't want to wait for a salesperson to come through the door.
"But while some clients want to be early adopters, others are less inclined," he added.
NGL is based in the UK, but has operated in Asia since 2010 when it opened a Hong Kong office. The forwarder has since grown throughout China and South-east Asia, specialising in serving consumer retail customers in the west.
In February, NGL launched digital freight booking and tracking tools, nQuote and nVision, providing 24/7 instant quotes for ocean freight and automatic updates on shipment status. The forwarder chose an off-the-shelf software built by German/Danish start-up ItsMyCargo.
"We're a logistics company not an IT developer, so for us it's about finding which tools we can work with to create value for our clients," explained Mr Holmqvist. "You still need to do a lot of your own work with the pricing and cost behind it to make the tools work."
NGL's digital offering currently covers the China-UK and China-Sweden tradelanes for ocean freight, but the company plans to add more lanes as well as quotes for air cargo.
But despite the digital upgrades, Mr Holmqvist said he wouldn't start calling NGL a "digital freight forwarder".
"Our work is to provide logistics solutions to our clients, backed up by our know-how, people and service attitude. Then we provide different tools to communicate in more than one way with the client, so I don't think it makes us a digital freight forwarder – I don't really know what that is."
Charles Marrale, chief operating officer at Miami-based ExFreight Zeta – and self-described 'digital forwarder' – argued that forwarders should not be scared of losing business by selling freight online.
"A lot of forwarders think that if they're disconnected from the transaction or the quote, then they won't feel they're accurately quoting and won't win that business," he said at the WCA Worldwide conference in Singapore last month.
"They're scared of losing any business, and that you should win 100% of the business your customers give you. But that's not the case, you can't be everything and anything to all your customers, because it'll ruin you," he claimed.
According to Mr Marrale, becoming a digital freight forwarder allowed ExFreight to reach tens of thousands of customers instead of hundreds, and claimed a lack of personal customer service was not an issue.
"You might be holding on to customers you shouldn't, and that customer is holding you back from 10 or 20 others that will make you much more profitable with less headache.
"Think of how many more shipments you could handle if you can use digital processes; our system issues 4,500 quotes a day and we book around 250 shipments a day – and all that with a staff of 20," said Mr Marrale.