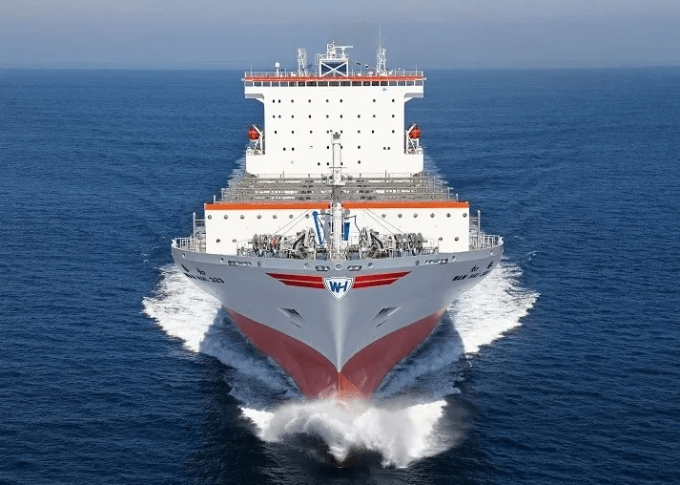 Taiwanese liner operator Wan Hai Lines yesterday announced yesterday it is to increase capacity on its solo Asia-US east coast service that launched on 18 June.
The ten 2,800-4,000 teu ships on the AA7 route will be replaced by eleven 4,600-5,600 teu ships from 3 November.
And it will add three more ports of call to the service.
From 3 November, the rotation will be: Ningbo-Taipei-Xiamen-Shekou-Cai Mep-Port Klang-New York-Charleston-Savannah-Ningbo.
Primarily an intra-Asia carrier, Wan Hai introduced standalone transpacific services to the US west coast in August 2020, encouraged by firming rates in the long-haul trades.
Its transpacific ventures are bearing fruit: in 2020, the Asia-US west coast and Asia-South America west coast lanes accounted for 21% of Wan Hai's revenue. In the first half of this year, this revenue share increased to 40%, boosted by the congestion in US west coast ports.
Adding the US east coast service is expected to increase the proportion of long-haul income for Wan Hai in the third quarter of this year.
While many of Wan Hai's 83 owned ships are smaller than 10,000 teu, the company's decision to order 13 13,000 teu ships from Hyundai Heavy Industries and Samsung Heavy Industries, including four newbuild resales from Capital Maritime, illustrate its plans to stay in the long-haul lane, long term.