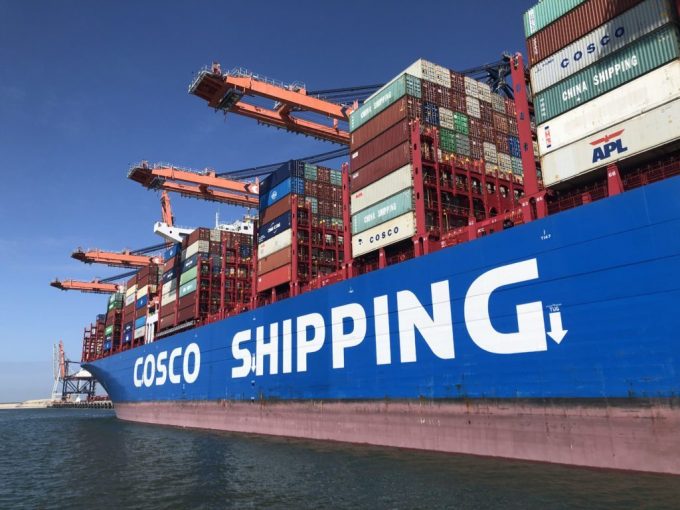 After a second year of record profits for the liner shipping industry, Wan Hai  and Cosco have fallen in line to join Evergreen in paying bountiful bonuses to staff.
Wan Hai, whose $2.49bn net profit for the first three quarters of 2021 was a near 20-fold year-on-year increase, is reported to be paying staff bonuses equal to a full year's salary, plus TW$1m ($36,093).
A source is quoted saying tat Wan Hai adjusted its bonus after publicity over some Evergreen employees enjoying a 40-month bonus.
Wan Hai spokesperson Laura Su told The Loadstar: "From the past to the present, the company's practice has been to base the year-end bonus on employees' performance. The company will definitely treat its employees well, as you can see from the company's various welfare systems.
"Since Wan Hai's salary and bonuses are all confidential, these won't be publicly announced. The bonus was paid before the holidays, and only employees know their bonuses."
While Maersk has maintained its bonus at a flat rate of $1,000 per employee, in Taiwan, liner operator employees have been calling for more generous bonuses since word of the Evergreen payments got out.
Resentment was such that Yang Ming employees inundated the company's feedback channel and the Ministry of Transport and Communications, the firm's largest shareholder, demanding it match Evergreen's bonuses. In response, Yang Ming chairman Cheng Cheng-mount personally appealed to the employees to stop comparing themselves with peers in other companies.
Cosco Ship Holding, parent of Cosco Shipping Lines and Cosco Shipping Ports, has apparently given staff bonuses of up to 30 months, according to Chinese business publication Caixin Global. Between January and September last year, Cosco Ship Holding's net profit leaped more than 30-fold, to $10.7bn.
Industry estimates reveal that liner operators could see total net profits of about $150bn for 2021, as Covid-19-related logistical bottlenecks continued to support strong freight rates.