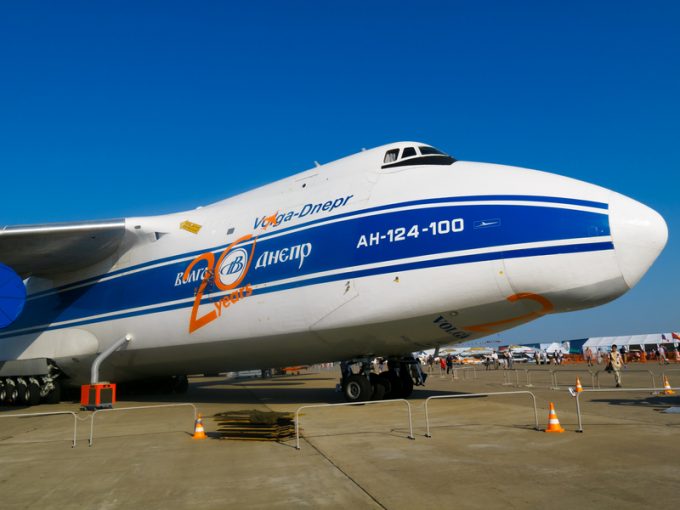 The UK government has today added Alexei Isaikin, president and founder of Volga-Dnepr, to its sanctions list.
The government says the Russian airline group has "significant air operations that is contracted by the Russian government to create air bridges that carry critical goods".
It added that Mr Isaikin was working "as a director (or equivalent) of a company carrying on business in a sector of strategic significance (the transport sector) to the government of Russia, and therefore is or has been involved in obtaining a benefit or supporting the government of Russia".
The sanctions imposed comprise an asset freeze and travel ban.
While most of Volga-Dnepr's aircraft are grounded, flight tracking sites show three AN-124s continuing to fly, either domestically in Russia or to Xi'an in China, and to Dubai. Four of the airline's IL-76s are also operating, including to China, India, Brazil, Bolivia and Ghana in recent days, as well as within Russia and the CIS.
Mr Isaikin's assets in the UK are thought to include shareholdings in Volga-Dnepr UK, Cargologic Holdings and Cargologicair, the operations of which have all been suspended since the war on Ukraine began.
A source said Volga-Dnepr was continuing to fly medical provisions around the world.