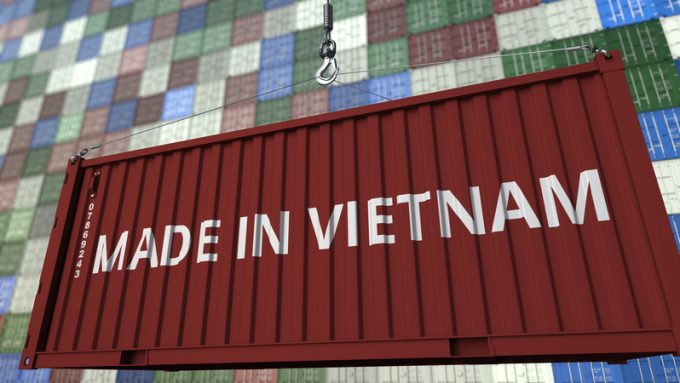 Air cargo capacity serving Vietnam is on the rise.
Last week, Ethiopian Airlines started a weekly B777F service to Bangkok and Hanoi, and in line with the carrier's triangular strategy, the flight is routed from its home base via Europe to Asia.
"These flights make Ethiopian the first African carrier to operate cargo flights from Bangkok, and will also create better opportunities for Thai and Vietnamese exporters to have a one-stop access to the 60 plus African destinations that Ethiopian serves.
"The freighter flight will also link Bangkok and Hanoi to Europe, Asia, Middle East and the Americas," said Ethiopian Group CEO Tewolde GebreMariam.
The news is welcome to forwarders who have been clamouring for more lift out of Vietnam.
Equally welcome is the arrival of the first of eight B787-10 aircraft for Vietnam Airlines three days after the Ethiopian freighter had taken off. The national carrier is going to use them on major international routes and on the Hanoi-Ho Chi Minh City sector.
Vietnam's economy is enjoying blistering growth. It expanded by 8.2% in 2018. Exports are going strong, up 9.3% in July, led by electronics, computers and components shipments, which surged 19% year on year. Footwear, textiles and machinery also registered double-digit increases, while Vietnam's container traffic was up 3% in the first half.
The country is seemingly one of the major beneficiaries of the trade conflict between the US and China, which is in line with trade flows. US imports from Vietnam were up 36.7% for the first six months of this year.
"Vietnam is showing strong growth in its import and export markets," said John Driscoll, maritime director of the port of Oakland. Last year the southeast Asian country was the Californian gateway's third-largest import market and fifth-largest on the export side.
Carriers are responding to Vietnam's rising exports. Asian airlines like EVA Air have boosted their capacity in the market. Over the past year several freighter operators, including AirBridgeCargo, FedEx and Cargolux have upped their presence in the market.
On the maritime side, Pacific International Lines has launched a transpacific service from Haiphong, via Nansha, Hong Kong and Yantian, to Long Beach and Oakland. The operation, in partnership with Cosco and Wan Hai, uses an 11,900 teu vessel.
According to forwarders, more carrier capacity would be helpful, but the bigger issue is infrastructure capacity: airports can barely cope.
This year the government in Hanoi gave the green light for a new airport for Ho Chi Minh City at Long Thanh, which is set to become the nation's largest. The development, which will be built in three phases, has an estimated price tag of US$5.4bn, but this is expected to increase substantially.
The project has been delayed for years and further setbacks would come as no surprise. Ultimately, Long Thanh will have annual capacity for 100 million passengers and five million tons of cargo.
Ocean capacity is another headache. Last year, Haiphong opened its first deepwater container terminal and capacity is set to increase with the completion of the second phase of the port's expansion, scheduled for next year. The government aims to bring port capacity up to 200 million tons by 2020 and 400 million tons ten years later.
Theoretically it is already there: Vietnam's ports have an estimated total capacity of over 450 million tons. However, as much as 80% of the nation's traffic moves through small feeder ports to regional gateways like Singapore. This can add up to a week in transit times.
"It's a challenge. They do not have the big ship infrastructure," said Jon Slangerup, CEO of American Global Logistics.
He does not think the country can readily cope with the shift of production from China that has been accelerated by the mounting tension between Washington and Beijing.
"They have taken on far more than they could handle. They don't have the skill sets, labour, manufacturing facilities in place, and they haven't got the transport infrastructure in place yet. Vietnam has serious infrastructure problems," he explained.
The World Bank estimates that Vietnam needs $25bn-worth of investment every year  for sustainable infrastructure development, but pointed out in a blog that the government does not have deep enough pockets for this.
Private investors have taken note of the rapid pace of development, but they will also be aware of recent rhetoric from the Trump administration, claiming Vietnam has taken advantage of the US-China dispute and threatening tariffs.