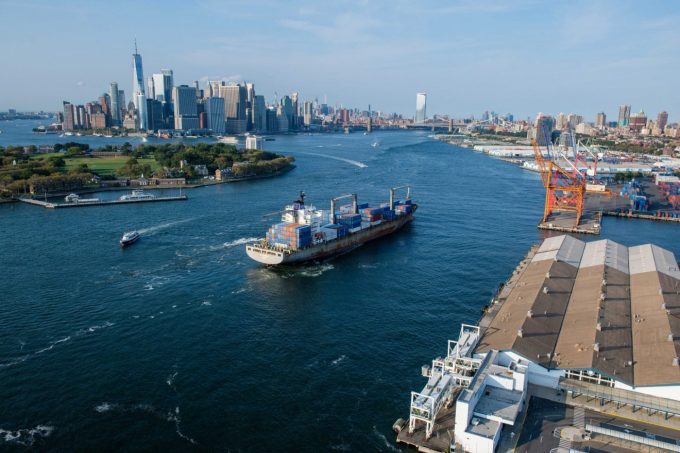 Average vessel waiting times for berth and labour have improved significantly at the San Pedro Bay ports of Los Angeles and Long Beach in the past few weeks, halving the number of queueing ships to below 50.
Moreover, according to the latest data from the Los Angeles Signal port optimiser platform, the average waiting time at LA terminals has fallen to 3.1 days, with some facilities reporting little or no delay.
Supply chain disruptions in China, improving landside operations and the continuing coastal shift to the hitherto less-congested US east and Gulf coast ports are seen as the main reasons for the easing of congestion.
However, a report from New York-based supply chain and freight platform Shifl suggests that improved inventory levels and a downturn in consumer demand could also impact import volumes.
"The Fed's decision to raise interest rates to address concerns about inflation could result in a slowdown in retail demand at a time when inventories appear to have reached levels last seen in March 2020," said Shifl founder and CEO Shabsie Levy.
"It appears that, after two years of turmoil, shops are finally fully stocked. What happens next on the world's most important tradelane depends on how fast the Fed puts the squeeze on inflation," he said.
However, despite the weakening fundamentals, the appetite of major BCOs to take charge of their supply chains by chartering their own ships appears not to have lessened. Indeed, shipbrokers continue to report new fixtures, including a two-month extension of the 2,756 teu X-Press Mekong at a massive $180,000 a day.
According to VesselsValue data, the sub-panamax ship is due to arrive at Vancouver, Canada today, on hire to Honolulu-based transport and logistics group Pasha Hawaii. However, The Loadstar understands that it has leased the ship on behalf of Canada's automotive, hardware, sports and household goods retailer Canadian Tire.
At the TPM22 conference at Long Beach this month, Canadian Tire VP of transportation Gary Fast alluded to voyage and time charter deals that he said had assisted the retailer. He said: "When you can't find capacity, you have to take care of your supply chain."
Meanwhile, New York-based Blue Alpha Capital has published February throughput data for the top 10 US container ports.
While container imports to the east coast were up 27.3% in February, compared with the same month of the year before, to 1,029,183 teu, they were skewed by the earlier timing of Chinese New Year. However, February imports to west coast ports increased by just 5.9%, to 1,025,545 teu, emphasising the continued coastal shift of cargo.
The report's author, John McCowan, said there were three factors driving the growth in imports through the east coast gateways. He said: "First, the initial pandemic volume surge disproportionately benefited the west coast ports, and that is impacting current comparisons. Second, shippers have elected to change routing decisions for loads that would have gone to west coast ports to east and Gulf coast ports to avoid the widely reported congestion."
Mr McCown also identified a third reason: reduced linehaul costs from using east coast-calling vessels compared with the cross-country intermodal service via the west coast.