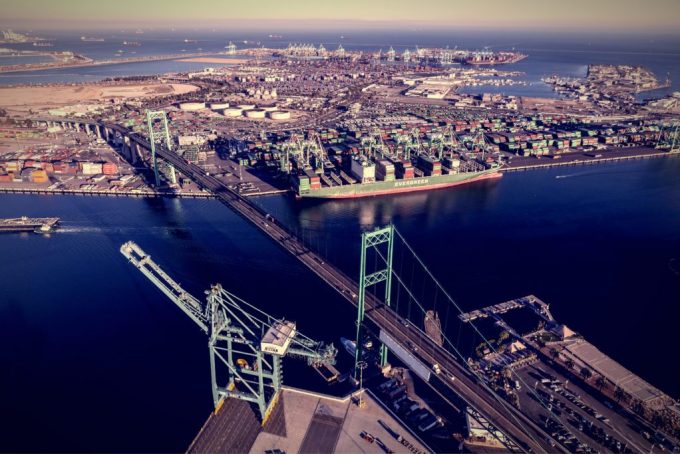 With the largest infrastructure spending programme in the US since the 1930s poised to be signed into law, project forwarders stand to have their hands full for years.
After some twists and turns, the landmark $1.2 trillion package finally made its way through Congress and is due to be signed shortly by President Biden.
It will pour $550bn of new spending into public infrastructure investment, with around $284bn to be spent on transport funding.
The largest portion of the budget, $110bn, is designated for work on roads and bridges and major projects, a 38% increase over the original amount earmarked for this segment.
Ragan Watson, project sales manager at Barnhart Crane and Rigging, said more than 10,000 bridges in the US were scheduled for rehabilitation work, while hundreds needed to be completely rebuilt.
And he said given the inherent danger of full or partial bridge collapses, these projects would be of a high priority. Moreover, completed repair or reconstruction of bridges has a knock-on effect on other transport activities.
"So much of our effort hinges on the ability to cross structures," Mr Watson noted.
If bridges are rated structurally deficient, it affects the loads that can be moved across them, forcing heavy vehicles to make lengthy and costly detours. And to the frustration of project forwarders, rail carriers have downgraded the classification of many bridges they own, often severely limiting the permitted weight of traffic on them.
The allocation of $65m for electricity infrastructure improvements also heralds work for heavy-haul outfits and project forwarders. The rapid escalation of wind power development (first driven by the expiry of tax credits under the previous administration, and now by the new government's enthusiasm for wind energy) has brought the limitations of the power grid to light, Mr Watson noted.
"We will see more investment in transmission lines and energy storage facilities," he added.
Airports should also see a marked uptick in repair and maintenance work, with $25bn allocated to that end.
The government has given notice that a lot of the projects covered by this bill will not be completed within a year or two. The magnitude of the budget partly reflects the extent of work that is needed to address infrastructure deficiencies in an extended timeframe. Some of the work may not be completed within ten years, Washington has warned.
But the lion's share of the spending should be complete within five years, and "shovel-ready projects" could get under way in just three months, the administration has indicated.
The spread reflects the difference from this bill from normal annual funding rounds, said Mr Watson. Typically, infrastructure budgets are virtually all for shovel-ready developments. Road building and repairs should get under way almost immediately, he reckons.
To some extent, the speed at which projects get out of the starting blocks depends on the new body created to oversee and manage the infrastructure plan and financing. The infrastructure plan includes the establishment of an Office of Multimodal Freight Infrastructure and Policy, situated within the US Department of Transportation. This body will oversee freight planning at national and state levels and manage the administration of grants.
It is not clear at this point how big this new administrative body will be and how long it will take for it to become functional.
Barnhart would be "ready to go any time", according to Mr Watson.
"If we were moving containers, we'd be extremely busy today, but in the project market so much was postponed or cancelled last year. It takes time to get going again," he said. "We have not looked at this as a driver for investment in our fleet."
Still, the prospect of sustained demand for project logistics augured well for years ahead, he added.