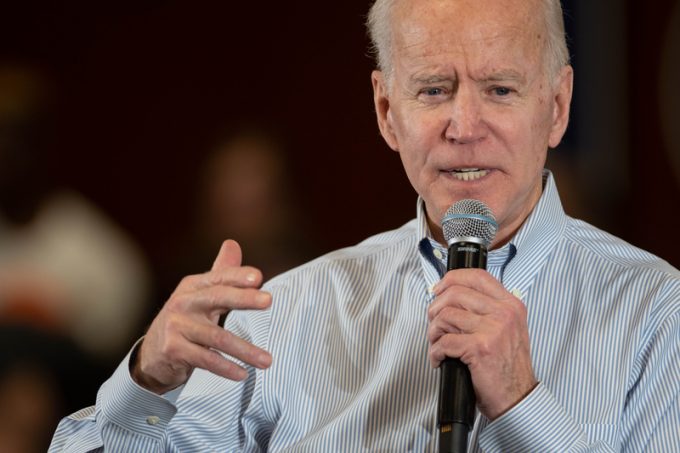 US president Joe Biden signed an executive order on 9 July designed to promote competition within the US economy and lower prices to consumers, promote higher wages and stimulate innovation and economic growth.
The White House press secretary Jen Psaki said a lack of competition in certain sectors means that workers cannot raise wages and consumer price increases follow.
"In total, higher prices and lower wages caused by lack of competition are now estimated to cost the median American household $5,000 per year, so we want to work to address that," said Ms Psaki.
In particular the executive order is aimed at rail and sea freight carriers which have seen substantial increases in freight rates while the surge in demand in the US has seen supply chains come under extreme pressure, delaying the movement of goods as a result.
Federal Maritime Commission (FMC) chairman Daniel Maffei said: "I applaud President Biden for his leadership in calling 'all hands on deck' to ensure fair competition across the supply chain. The Federal Maritime Commission is an independent agency led by five independent commissioners.
"However, as chairman, I commit to doing all I can to have the commission fully participate in this government-wide coordinated effort to benefit the US economy."
Mr Maffei said that the FMC has increased its scrutiny of ocean shipping lines to identify issues of anticompetitive behaviour and will cooperate with other government agencies, including the Department of Justice, to root out such behaviour.
Mr Maffei also said detention and demurrage charges remain "A top priority of the agency to identify and take action against those who flout the commission's recent interpretive rule on reasonable regulations and practices."
The FMC chairman added that Mr Biden's executive order "reinforces these efforts and indicates his prioritisation of a fair and reliable supply-chain".
However, the liner lobby group World Shipping Council (WSC) argued that the only way to successfully deal with congestion in US supply chains is through "normalised demand, not regulation".
According to the WSC, US supply chains are "facing unprecedented pressures – there is a lack of rail and truck capacity, warehouses are full, and ports are bursting at the seams."
Ocean carriers claimed that these issues are driven by raised import demands from US consumers with 11 of the past 12 months having seen consumer spending growth of more than 10%,
"To put this into perspective, in the 18 years before the pandemic, the average growth rate was 4.7%," said the WSC, which also argued that Drewry Shipping said that this growth had continued into the first quarter of 2021, with Asian exports to the US growing by 34%, "the highest quarterly gain by far since Drewry's current records began in 1995".
Moreover, the WSC concluded that competition in the ocean sector was alive with over 50 carriers operating more than 1,000 ships on 180 services for US shippers.
With regards to detention & demurrage issues, WSC president and CEO John Butler agreed that the FMC is already in a position to investigate and take action on any issues that arise.
"Shippers can report any irregularities so that they are properly investigated, and action taken against any improper practices", said Mr Butler.
He concluded that: "Ocean carriers are employing all available capacity and pulling out all stops to manage the operational disruptions brought on by Covid-19. But when marine terminals cannot clear the cargo already on the docks, ships cannot berth to discharge and load cargo.
"And marine terminals cannot clear cargo if the importers of that cargo have no warehouse or distribution space to put those containers. And containers are stuck in many places in the US waiting for adequate rail and truck capacity to move them."
Only normalised demand can solve these issues, said the WSC.