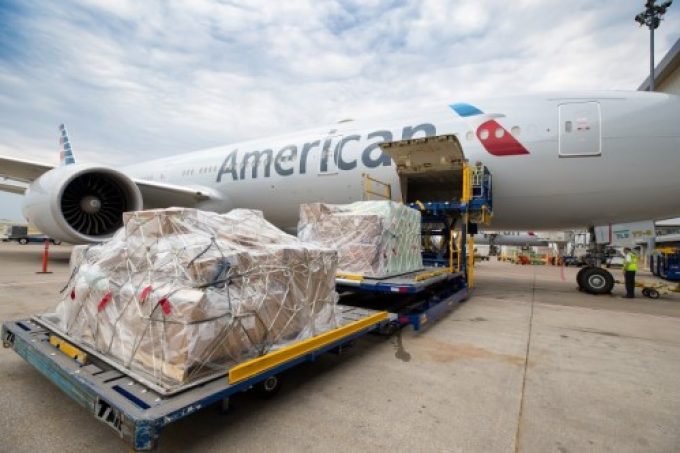 US air cargo forwarder associations have linked up to lobby both the House and Senate to fund much needed improvements to cargo facilities at airports.
At last week's Transport Logistics event in Munich, Airforwarders Association executive director Brandon Fried told The Loadstar the AfA had joined forces with the National Customs Brokers and Forwarders Association (NCBFA) to lobby for funds to modernise the sector's "antiquated facilities".
He said: "Government passed an infrastructure law last year and the airports put a request in for $115bn for facility improvements and they got $25bn. So you can bet no money is going to go the cargo areas."
Now the two associations have their own lobbyists to influence the air cargo caucuses in both the House of Representatives and the Senate as well as lobbying lawmakers from areas with airports that are in need of modernisation.
Mr Fried explained: "There are 13 appropriations measures expected this Congress, and our hope is to latch on to one. Then, with the FAA reauthorisation bill coming up, our hope is to put a request in for a general accountability study that will focus on the issue and at least let Congress research it and see if they agree with our perspective."
The research is crucial, if it agrees with the associations' view, because it will allow the AfA and NCBFA lobby more effectively, he added.
"Once we have that in our pocket, we just walk into a. Congressman and say, look, at this study, this is something you haven't been seeing, but this is a major issue," he said.
According to Mr Fried the key issues facing US airports are antiquated facilities that are up to 50 years old in some cases.
He said: "Fifty years ago, the 53ft tractor trailer that's commonplace today, didn't exist." That means road systems were never built to accommodate them, so when a 53ft trailer parks at a loading bay it juts out into the roadway, blocking lorries from getting to bays further down the line.
Another area of concern is a lack of appointment systems, as often truckers with a trailer arrives at an airport without knowing if the cargo is ready for collection, clogging parking areas.
However, some new electronic platforms are being deployed at Dallas Fort Worth, Rockford and other airports, which will give the driver an appointment for pick-up, allowing traffic to flow more readily.
In addition, Mr Fried talks about "credentialling", with even low-level staff required to have background checks before being allowed to enter secure areas at airports, those checks can take up to six weeks.
"They've got to work for six weeks before they get their ID, they can just go to McDonald's and get a job there, so that's been an issue," he said.
As far as staffing levels are concerned there has also been an issue in training staff on new cargo processing developments which has caused staff shortages.