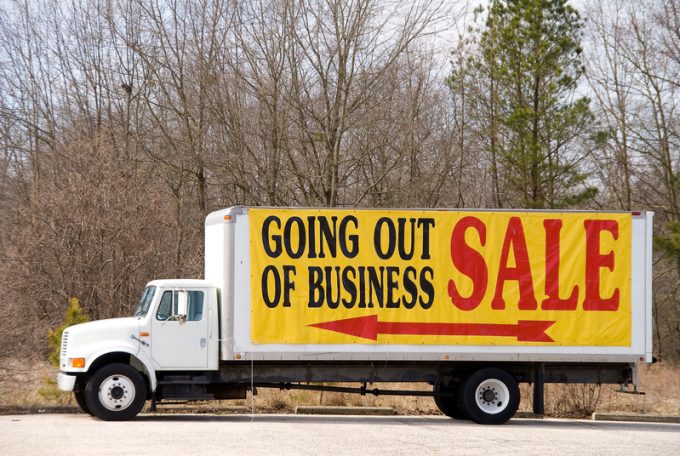 It is going to be a gloomy Christmas for employees and clients of Central Freight Lines (CFL).
Customers of the LTL carrier were probably expecting seasonal greetings from their salesperson, but the message on the company's website is starkly different.
"Central Freight Lines is winding down its business," it reads. "We will no longer be picking up freight. We will continue to deliver the freight we have in our system. Thank you."
Management expects to complete all the outstanding deliveries by 20 December.
The sudden collapse of Texas-based CFL removes a sizable carrier from the LTL market at a busy time. Its network of 65 terminals fully covers 14 states in the south and another three partially. Last year it saw $255m of revenue and ranked 21st among US LTL operators.
The LTL market has been going strong, with significant year-on-year pricing gains, thanks to robust demand from its traditional client base, boosted by users of truckload as well as final-mile services.
Large retailers, which have traditionally relied on truckload carriers to feed their distribution centres, are increasingly using LTL operators to move cargo to fulfilment centres, which have a smaller footprint.
According to observers, CFL was too burdened with debt to be able to take advantage of the strong market and couldn't avoid collapse.
CFL president Bruce Kalem confirmed: "The company explored all available options to keep operations going. However, operating losses sapped all remaining sources of liquidity, and the company's liabilities far exceed its assets, all of which are subject to liens in favour of multiple creditors. The company concluded that the best alternative was a safe and orderly wind-down."
Observers have blamed an expansion plan that piled up debt and a pricing policy below market rates.
The company reshuffled its executive team a year ago, with CFL owner Jerry Moyes stepping in as CEO and interim president, but this could not stop the downward spiral.
CFL says it is in negotiations with various companies about the sale of its assts: its fleet comprises 1,600 tractors and trucks and about 4,500 trailers.
The company's drivers – 1,325 of its 2,100-strong workforce – are expected to be snapped up by other trucking firms amid a serious driver shortage.
But for the firm's customers, CFL's sudden demise has brought a scramble for capacity in a tight market that has allowed LTL carriers to be picky about what business they pick up. They stand to see their trucking spend rise as they sign up with other carriers.
And more upward price momentum is on the horizon for next year. Bloomberg has predicted rate hikes in the high single-digit range in the LTL market.