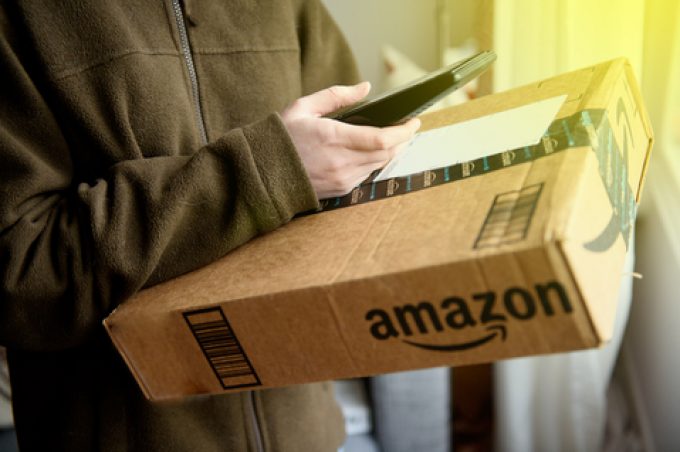 UPS is cutting its work with Amazon – in a way that "makes sense for us" – to focus on delivery density.
In an earnings call, CEO Carol Tome noted that the integrator saw volumes fall, missing its forecast by some 222,000 packages a day.
"I would call that pretty close to being on forecast," she said.
"More than half of the volume decline in the United States was based on actions we took with a few of our customers under our better, not bigger, framework. One of those customers is Amazon.
"We have a great relationship with Amazon, our largest customer. But, as we've shared with you in the past, we have reached a contractual agreement with Amazon about the volume we will take into our network and the volume they will deliver."
She added that "Amazon has a lot of volume to deliver".
"The last time I looked, [Amazon has] $35bn of inventory. But we've contractually agreed on what makes sense for us versus what makes sense for them. That means both volume and revenue for Amazon is coming down.
"We project by the end of this year that Amazon revenue will be less than 11% of our total. That gives us room to grow in the parts of the market that we want to grow, like SMB, B2B, healthcare and others."
She added: "More than half of the volume decline in our business, including air, was because of agreements we reached with a few of our customers on the volume we will take and the volume we won't take."
Going through some "fun facts", in what one analyst called a "stunning performance" by Ms Tome, she noted that of UPS's top 20 customers, more than 65% grew volumes with the operator.
She added: "Another fun fact is that in the second quarter, we won new great revenue quality business in the enterprise part of our segment than we have in the past five years. Now that volume hasn't come into the network yet, because we just won it, but it's coming in the back half.
"So we are running our business the way that we want to run it in this better, not bigger, framework despite the macro environment."
Ms Tome also noted that UPS was discounting less, adding: "And part of that is because our customers value the service that we provide. Our end-to-end network is allowing us to deliver record high service levels, and that matters. That really matters."
She also said UPS was looking at upstream delivery density.
"We've tried to move the needle [on delivery density] for a long time and we haven't been successful, principally because we've been focused on downstream, improving delivery density through access points or SurePost Redirect.
"Yes, the density was the best this quarter since 2019, fractionally. So we're like, 'all right, what we're doing isn't working. We've got to go upstream'. And when I mean upstream, when you think about e-commerce retailers, their upstream supply chain is from the manufacturer to their warehouse or store. Their upstream supply chain is also their order management system."
She pointed to a pilot scheme with a tech company for order management systems, which "has been going very well".
"The third-party technology company is holding the order until it can match another order going to the same address, and then it releases two orders.
"You may say, 'well, what about service level agreement to the customer?' Well, the virtual hold is only as long as the service level agreement allows. But there's a lot of hours in that service-level agreement, nine hours, 12 hours. So what we found through the pilot is enough time to be able to match, then we release and we deliver the density.
"And just to make this real for you, we estimate the cost of last-mile for us is $5.50. That incremental package cost us $0.60. So imagine the value that can be released if we improve the density. So we're going to give some of that value back to our customers."
She added: "We're going live in the third quarter with the customer. We've got nine other customers lined up anxious to talk to us about this. So more to come; early days, but super excited because it's different from what we've done in the past."
You can see UPS full half year results here, and for more detailed analysis, go to Loadstar Premium, here.