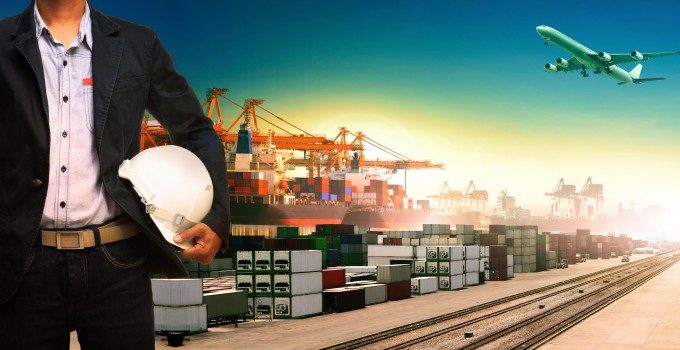 Cargolux is preparing for what promises to be a bloody battle with the unions this year, following a board meeting yesterday at which the airline's new strategy for 2013 to 2017 was agreed. Using figures which the union claims not to have agreed upon, the board is to embark on a plan to cut labour costs and alter the Collective Work Agreement.
The focus will not just be on the Collective Work Agreement (CWA), but also on non-unionised employees – and in return, Cargolux chairman Paul Helminger has confirmed that there will be no retrenchment.
Speaking to The Loadstar, Cargolux interim president and CEO Richard Forson said that the union had so far been "non-committal".
"They wanted time to digest it and will respond at the next meeting in March," he said.
He added that Cargolux cut $60m last year across all cost categories. "But we didn't address labour costs – and that's going to be the focus of this year.
"I see the CWA as a challenge," he admitted. "We are confident of the other pillars of our strategy but this is the last remaining big challenge. Leaving labour as it is is not an option – employees are being requested to, and will seriously have to consider, our plan. It's essential to the future of Cargolux, and I've said this to the unions often."
However, Aloyse Kapweiler, syndicate secretary for the aviation and logistics arm of the LCGB union, said: "The management has a problem. We will not degrade the Collective Work Agreement. We will not shake that foundation. It has taken 30 years to create that document – it's a foundation, not an instrument."
He said, however, that the union would work with the management on the other prongs of its strategy. "They need to sign the agreement as it is, and we won't call for improvements. We will work with them to implement a strategy, but we need guarantees of no lay-offs. Of course, we are willing to negotiate side agreements and help if needed, and then get the money back when things are better. "
When asked about the possibility of strike action, Mr Kapweiler said: "A strike would be deadly. We don't want a strike, and strikes are not common in Luxembourg – because we have Collective Work Agreements. But we can exclude nothing if that foundation is gone."
He added that as unionised labour costs were just 9% of total costs, cutting them was not the critical issue management claimed.
But Mr Forson said it was disingenuous to use this figure. "We will have $1.8bn in costs in 2013, of which 47% will go on fuel. The two largest remaining elements are labour, and handling, landing and overflight fees. If we need to reduce the number of hours of flying, we also reduce our fuel costs and the other charges – but the one cost we're stuck with is labour. We need to be able to reduce that as well. Excluding fuel, labour makes up about 25-26% of costs – or about $250m per year."
Following yesterday's meeting, Cargolux investors have also pledged to add a total of $275m into the airline, with the first tranche of $100m coming this quarter as a convertible loan. The Luxembourg government, which bought out Qatar Airways' 35% stake, will not be contributing to the investment.
The cash has been ear-marked for the fleet renewal programme and to "improve the resilience of the balance sheet," said Mr Forson.
"We don't need cash for operations – on an operational basis the company is cash positive, but after loan repayments it gets into negative territory. We will put some equity into the aircraft and loans."
The strategy put together and presented to the board is based on ensuring the airline is sufficiently flexible to cope with market changes while assuming a medium-term growth forecast of about 4.5%.
"The market had been relatively consistent over time. We can't base a whole strategy on the last few years, but we also can't ignore it. We're looking at the long-term development of the market, while recognising that we need flexibility in the model to cater for volatility. The more flexible we are, the more able we are to cater for aberrations."
One part of that flexibility will be the ability to put part of the fleet on the ground if necessary. Cargolux has outstanding orders for 7 747-8Fs, which are due to be delivered until the end of 2017, and Mr Forson confirmed that the carrier will complete the orders. But, he noted, Cargolux also has 11 747-400Fs in service. Of these, five will be returned to lessors in the next two-to-three years, while three will become debt-free by mid-2014, with the final aircraft likely to be sold, he said.
Mr Forson was unable to comment on the ongoing search to find a potential investor to replace Qatar Airways, but said there was "genuine interest".
"We are in the process of identifying a replacement for Qatar. We are keeping an open mind on everything, and if an investor came in that required a different strategy, we are open to that. It all depends on what they bring to the table."
The carrier also plans to increase aircraft utilisation, despite claiming to already be ahead of its rivals on this front. "We already have 15 block hours of utilisation per day – we're at the top of the Boeing league table. In-house maintenance helps us achieve that. On the sales side, we will identify new markets. Historically we have always managed to maintain high utilisation and it is a critical pillar."
And what of Mr Forson himself? Players in the market have speculated that his position at Cargolux is far from secure, as a former employee of the carrier's now-nemesis, Qatar Airways. He was appointed interim CEO in August last year, after a stint as CFO.
"I'm fully committed to the airline in whatever capacity," he said. "I've been a part of bringing the plan to the Board, and I want to help the airline deliver it, in any capacity. I'd like to be a part of the team that brings this plan forward."
Cargolux yesterday issued a transcript of an internal interview on the new strategy with chairman Paul Helminger, which you can read here.