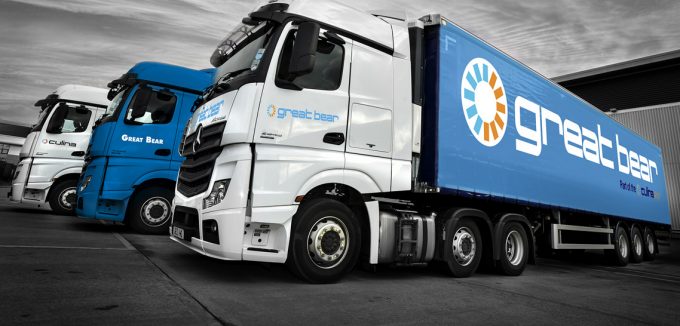 Despite calling off 15 days of strikes, the Unite union has warned action could still be taken if the new operator of a DHL Supply Chain site in South Yorkshire try to change employment terms and conditions.
More than 120 of the 150 workers at DHL Supply Chain sites in Bawtry and Harworth voted for strike action after DHL announced it would close the latter facility.
Regional Unite officer Harriet Eisner said the closure, part of a Transfer of Undertakings – Protection of Employment Regulations (TUPE) proceeding, threatened jobs.
A spokesperson for DHL Supply Chain told The Loadstar the planned closure followed a customer's decision to transfer its operation to a new provider – Great Bear Distribution in Markham Vale.
The workers' frustration was further compounded by a 1.25% pay offer – described by the union as "derisory" – for employees who transferred to the Markham Vale site.
Following negotiations, DHL upped its offer to 2.6% for the year starting June 2016, which Unite said was "overwhelmingly" accepted by the workers. The deal will apply to warehouse operatives at Bawtry and Haworth.
Warehouse workers were set to strike with a 24-hour walkout on 15 May, followed by three days from 25 May and 11 days from 1 June.
"The DHL management made an improved offer, which was overwhelmingly accepted by our members," said Ms Eisner. "As a result, the planned industrial strikes won't now proceed. I would like to thank our members for the solidarity they have shown during this dispute."
A DHL spokesperson said: "Following recent discussions with Unite, we are pleased to confirm that agreement has been reached and any threat of industrial action has been withdrawn."
However, assurances from DHL about the TUPE move to Great Bear Distribution have done little to allay concerns held by the union over workers' job security.
Ms Eisner said: "We still have concerns about the new employer, Great Bear, and the risk that it may be 'picking and choosing' who it wishes to make redundant from those transferring.
"Unite is arguing that all those who are ready and willing to relocate do so on their current terms and conditions – those for whom it is too difficult to travel to the new site, will need to be paid their contractual redundancy by Great Bear."
There also remain concerns that Great Bear may strip away some of the terms and conditions DHL staff hold, including paid breaks, collective bargaining rights and parts of the sick pay scheme.
"We have put down a strong marker to Great Bear that we won't countenance any diminution of their pay, and terms and conditions," said Ms Eisner. "This would be a recipe for poor employment relations and could lead to industrial action.
"We will continue to fight for our members' interests," she added.