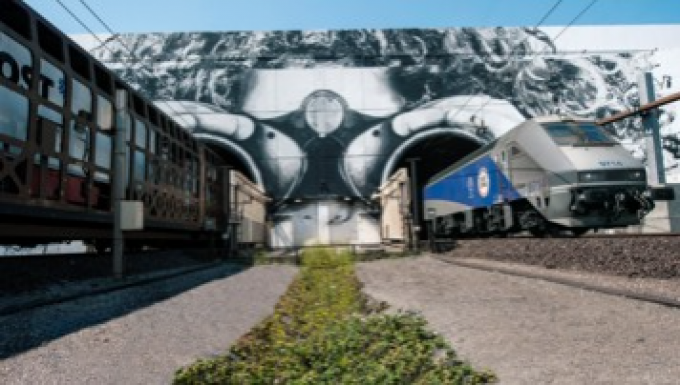 Autonomous trucks and unaccompanied rail freight operations are being offered as a route out of the haulage crisis, but drivers are warning against ignoring their calls for better treatment.
FedEx kicked off a pilot programme this week, partnering autonomous tech developer Aurora and HGV manufacturer Paccar to trial autonomous operations on the integrator's 500-mile round trip parcel routes between Dallas and Houston.
"FedEx was built on innovation, and we always anticipate what's next to be future-ready," said FedEx's vice president of advanced technology and innovation Rebecca Yeung.
"This is an exciting, industry-first collaboration that will work toward enhancing the logistics industry through safer, more efficient transportation of goods and we are pleased to collaborate with other industry leaders – Aurora and PACCAR – on this endeavour."
Unaccompanied freight services are also being tested in rail, with Eurotunnel's operator Getlink announcing the commencement of unaccompanied services from Calais to Ashford.
Mirroring what is happening in sea services, the operator, partnering with Cargobeamer, claims it will not only cut emissions from movements that would otherwise have gone by truck but would also "partially resolve" ongoing driver shortages across Europe and the UK.
"We value the co-operation between Eurotunnel and Cargobeamer," said Cargobeamer's chief business development officer Nicolas Albrecht.
"It is another crucial step in developing new relations around our recently opened terminal in Calais. Connecting Europe and the UK by environmentally friendly rail is highly important to achieve our mission of reducing the carbon footprint of the logistics industry."
A second route from Domodossola, northern Italy, to Calais will also be extended to Ashford, with Getlink suggesting both services would cut some 8,000 tonnes of CO2 emissions.
The focus on driver shortages heightened in the UK this week after petrol stations began closing because an absence of drivers had led to a lack of fuel deliveries, but a source said it would be "folly" for the press to "play up" autonomous vehicles as a route out of the driver crisis.
The source told The Loadstar: "These solutions are a long time away as both the tech and, importantly, the infrastructure to make them viable are just not in place."
Another source agreed infrastructural difficulties would prove an impediment to migrating supply chains to autonomous movements, pointing to the absence of electric truck charging stations as evidence that "anything needing new infrastructure faces a major hurdle".
A driver seemed sceptical autonomous vehicles had a future, "at least in the next decade", but agreed if rail could address the "prohibitive costs" of infrastructure it was a good option.
"Trucks driven by handsome brutes like myself are still the best option and will remain so as far as road transport goes, and I am sensing a new positive attitude towards drivers from the public in general," the driver told The Loadstar.
"Let's hope big business does the same and keeps valuing our contribution to their work. If they do and wages and facilities improve, I can see a bright future for younger drivers."