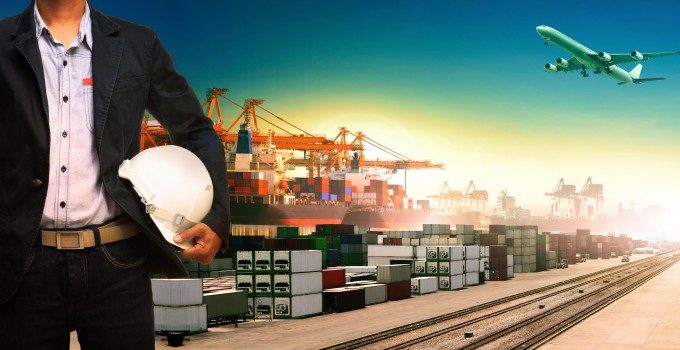 UK logistics providers appear to have entered 2014 in particularly bullish mood, according to the latest UK Logistics Confidence Index, which claims business confidence is 43% higher than this time last year.
The six-monthly index, funded by Barclays Bank and advisory firm Grant Thornton, "measures the pulse" of 100 of the most important logistics head honchos in the country, and found that 61% cited "favourable business conditions" this year, compared with just 26% at the same point last year. And 81% expected their turnover to increase in 2014.
However, considerable headwinds to a full recovery remain.
While increased business from existing customers was the number-one reason given for expected higher volumes, business leaders also recognised that the competition amongst freight service providers was sharper than ever before – something customers had taken advantage of and the pressure on margins is more intense than ever before as shippers force rate levels down during contract negotiations.
Grant Thornton corporate finance partner Darren Bear said: "Operators have entered 2014 on a strong footing, confident that the wider economic revival will continue to drive demand for logistics services.
"This momentum is encouraging for the sector, however the relatively high level of competition in the sector is putting continued pressure on margins. Operators would be wise to keep an eye on value-add opportunities which ingrain them deeper into supply chains and strengthen their roles as critical partners in clients' success."
This view chimes with anecdotal evidence The Loadstar has been collecting over the last few months. Away from the glare of publicity, several high-profile accounts have switched from one service provider to another, mostly on the basis of cost, and on more than one occasion relationships that have existed for a decade or more have been broken, as competitor forwarders have offered contract freight rates at below break-even levels. This is in the hope that extra revenue may be made on value-added services and freight consolidation activities in regions such as Asia, where goods are sourced.
Nonetheless, business appears to be more buoyant than at any time since the recession began in earnest in 2009.
In a recent conversation, the business development manager at one UK freight forwarder which specialises in the export market, told The Loadstar that some full-year 2014 targets had been passed "by the end of February", and emergency operations meetings were now taking place "to work out how we are going to handle the volume of business being brought in".
Indeed, after several lean years, it is likely that an upsurge in business will heap pressure on operations departments, and the report notes this is likely to particularly manifest itself in terms of workforces.
The report says: "Another continuing challenge for the sector is the lack of qualified drivers and other skilled employees.
"The concern lies not only in attracting suitable talent, but also in retaining skilled employees; with the added burden of trying to attract younger recruits to counter an ageing workforce – a particular problem for the sector."