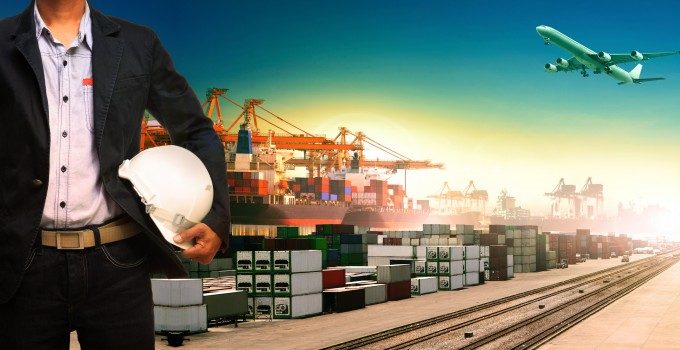 The strength of emerging economies, a fast-growing e-commerce sector, and continued foreign direct investment are driving the growth of third-party contract logistics (CL) across the Asia-Pacific region.
Until recently Europe was the largest CL market for most major global 3PLs. However, Norman Mummery, senior vice-president of contract logistics at DB Schenker, says Asia-Pacific (APAC) is now its biggest market.
"With the tripling of our CL revenue over the past five years, APAC CL has surpassed Europe as our biggest market – APAC grew at a stronger rate than our global 10.3% in 2014," he told The Loadstar.
He added: "A large part of our growth has come from emerging markets like China and South-East Asia and we have seen significant growth in mature markets such as Japan and Australia, also reflecting the business success of our key customer base."
Mr Mummery indicated there were three key drivers for Asia-Pacific CL growth: firstly, the strength of emerging economies, resulting in the rapid expansion of consumer markets, with many companies expanding their presence to capitalise on the increased purchasing power of the middle classes.
He added: "One notable example is the speed of Apple expanding its presence in China. It had its first retail store in China in 2008. By 2010, it had seven. By mid-2016, it will have 40 in what will be its second largest market, after the US."
Secondly, Asia-Pacific continues to attract investment from other parts of the world. According to World Bank statistics, the APAC region has grown 4.7% annually since 2010, creating a favourable environment for foreign direct investment.
Vietnam is one beneficiary of this trend. For example, reports show Samsung has committed $3bn to expand its mobile phone production there, while Microsoft plans to shut down all Nokia production factories in China, Hungary and Mexico, and transfer production lines to Vietnam.
Thirdly, the e-commerce boom in Asia-Pacific is transforming traditional retail business and distribution models, meaning increased demand for CL as retailers offer more last-mile and direct-to-consumer logistics solutions.
Mr Mummery explained: "E-commerce sales in the top five APAC countries of China, Japan, Korea, Australia and Singapore are expected to grow from $400bn in 2013 to $858bn in 2018. Potential logistics spending will be $140bn, and a lot of that will be on contract logistics."
Meanwhile, shifting manufacturing trends are also having an impact. Near-shoring, particularly in the US, is gaining momentum as Asia-Pacific wages rise alongside consumer spending.
As a result, Asia-Pacific is transitioning from a manufacturing market to a consumer market, with the FMCG, white goods, beverage and alcohol, fashion, retail and consumer electronics sectors all providing expanded opportunities for contract logistics.
"We foresee manufacturing in APAC being more focused on the regional or local markets, and this relates to strong growth opportunities in intra-Asia supply chains and logistics," said Mr Mummery.