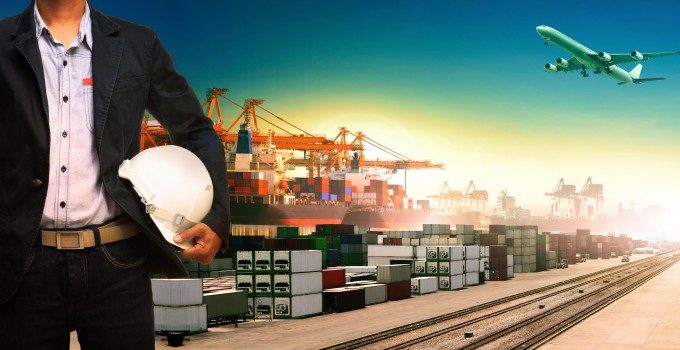 Growing demand on intra-Asia tradelanes has prompted a flurry of activity from ocean carriers seeking to strengthen their market share in one of the liner industry's few bright spots.
Thai feeder operator Regional Container Lines (RCL) has deployed larger vessels on its Singapore-Manila (RMN) and Singapore-Ho Chi Minh (RHS) services, upsizing their vessels from 1,600 teu to 2,000 teu and 1,080 teu to 1,600 teu, respectively.
And later this month, RCL will also launch a direct service between Thailand and Myanmar.
"We are seeing greater competition in intra-Asia from the global carriers as it now has the biggest trade volumes in the world at a high level [of freight rates]," RCL vice-president Charlie Chu told The Loadstar.
Other new or upgraded services include those recently announced by K Line, APL, Evergreen, Pacific International Lines (PIL), Hanjin Shipping, and OOCL.
K Line, Japan's third largest shipping company, launched a service between China and South-east Asia, while Singapore-based APL will add a new call at Jubail, Saudi Arabia, to its West Asia Express (WAX) service; and Taiwanese carrier Evergreen has upgraded its intra-Asia offering by launching a Taiwan-Shekou-Malacca Strait service (TSS), as well as a dedicated Taiwan-Hong Kong service (THK).
Regional operator Pacific Internal Lines (PIL) made its intentions clear by taking a major shareholding in Mariana Express Lines, which specialises in shipments to Hawaii and the Pacific islands. And on 27 April, PIL will team up with K Line and South Korea's Hanjin to launch the weekly China Straits Express. The service will link ports in China, Thailand and Vietnam with four 2,500 teu vessels.
Last month Hong Kong-based OOCL introduced its new product, the Central PRC/South East Asia Service (CSS), to enhance its portfolio in the intra-Asia market. The CSS will provide direct connections between central Chinese ports, Ho Chi Minh City, Singapore, Jakarta and Laem Chabang.
Despite a slowdown in growth in the latter half of 2014, intra-Asia remains the world's fastest-growing trade corridor, with recent estimates from MCC Transport placing volumes at 30m teu a year. With feedering and cabotage, that figure could be as high as 35m teu, according to Maersk Line's intra-Asia subsidiary, and represent 22% of the entire global container trade.
According to RCL's Mr Chu, the growth of the middle class in Asia is affecting equipment demand.
"We see higher-value, finished cargo being shipped within Asia as the middle class continues to grow – thereby there is more use of 40ft high-cubed versus 20ft containers," he said.
Rapidly escalating ship sizes and the trend towards mega alliances, such as the M2 and Ocean Three, is also placing pressure on intra-Asia container supply chains.
Indeed, the cascading of deepsea post-panamax vessels onto intra-Asia networks is predicted to continue as the introduction of ultra-large containerships on the major east-west tradelanes increases.
"Mega alliances and vessels will create opportunities for us to combine shipper-owned container (SOC) and carrier-owned container (COC) loadings on the same service, allowing us to string up longer and more frequent port-to-port services that meet the combined needs of SOC and COC customers," said Mr Chu.
On the impact of vessel upsizing and mega alliances on Asia's port productivity, Mr Chu pointed out some potential limitations.
"Draught, terminal productivity and congestion issues may limit upsizing and [the potential to] enjoy lowest unit cost per teu on a number of intra-Asia corridors.
"Terminals are becoming increasingly congested in Asia, with securing a preferred berth an issue at times. In some countries, there is also limited investment in some facilities, with politics and finances likely being issues," he said.