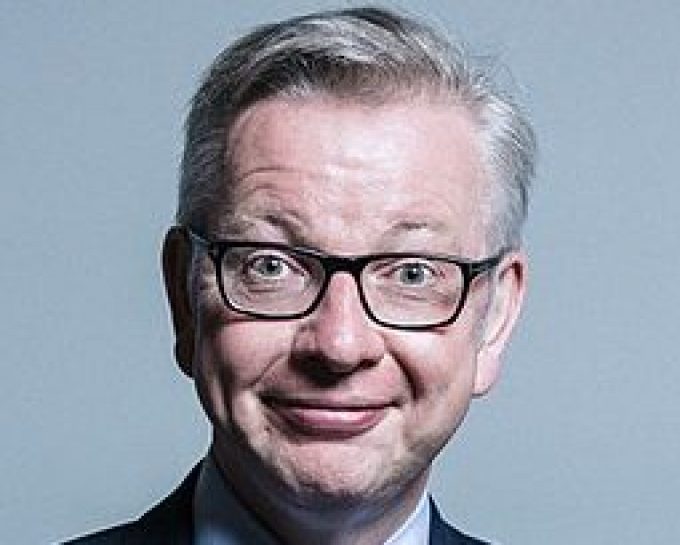 UK cabinet minister Michael Gove (pictured) has announced that the UK will delay the roll-out of its second and third phases of post-Brexit border procedures.
The news comes after weeks of concern that the phased implementation risked a collapse of the country's supply chains, already under intense pressure from the twin burdens of Brexit and the global pandemic.
Speculation emerged late last week that government would delay the next phases of customs checks, with one source noting it had adopted a "softer touch".
Mr Gove told MPs today: "Government recognises the scale and significance of the challenges businesses have been facing in adjusting to new requirements, at the same time as dealing with the impacts of Covid.
"Although we recognise many businesses have been investing time and energy to be ready on time, and indeed we in government were confident of being ready on time, we have listened to businesses that have made a strong case that they need more time to prepare."
As a result, pre-notification requirements for products of animal origin (POAOs), certain animal by-products (APBs) and high-risk food not of animal origin, as well as export health certificates for POAOs and some ABPs will be implemented in October, rather than April.
And the control procedures due to come into effect in July will now be implemented on 1 January 2022, along with the deferred declaration scheme.
UK Brexit policy representative Lord Frost said he was "confident" the new timetable would allow businesses to re-establish trading arrangements after the "difficulty" of 2020, describing the delay as the "the most straightforward and lightest touch way" of achieving this.
Industry associations, including Logistics UK and the British Ports Association (BPA), were swift to welcome the announcement. BPA CEO Richard Ballantyne said: "Much of the infrastructure being built to facilitate these border controls is unlikely to be ready by July, so this move enables ports to prepare better for what will be a major change in our trading relationship with Europe."
Director general of the British International Freight Association (BIFA) Robert Keen said: "It's no surprise that the government has extended the deadline. Our members' experience since 1 January has clearly shown large sectors have not been prepared for changes in processes."
"We have expressed significant concerns regarding phases two and three and various government departments have been unable to provide satisfactory answers to many of these."
And Mr Keen remains concerned over the manner with which government has engaged with business throughout the Brexit process noting that unresolved issues persist.
One of the most significant of these, highlighted by BIFA, is the deferred declaration scheme, which, Mr Keen said the association had "repeatedly warned" government, invited non-compliance.
"Extending the option to use this, including submitting supplementary declarations up to six months after goods have been imported, just adds real danger of non-compliance," he said.
"The news that government will continue to engage extensively with businesses to support them to adjust to the new requirements already in place and to prepare for the new requirements to come is also welcome. But actions speak louder than words, and of late government has not been talking to trade and the Border Protocol Delivery Group has not held any meetings recently."