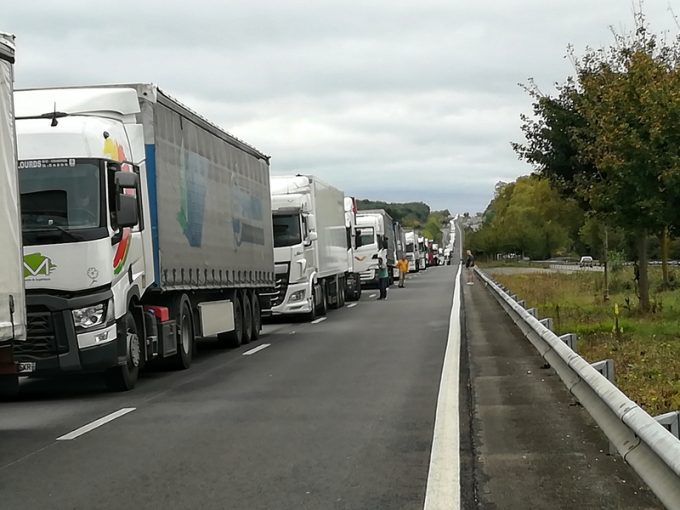 Driver hours restrictions across the UK and Ireland have been relaxed, allowing an extra hour of work before taking a break.
The new rules in the UK stipulate that drivers may now drive for up to 5.5 hours before a 45-minute break, and the daily driving period has been increased to 11 hours, once a week. Daily rest periods have been cut to nine hours.
The new rules have been designed to bring greater flexibility and allow drivers to complete journeys without a break, and/or return to a depot rather than parking overnight.
Ireland's minister for transport, tourism and sport Shane Ross explained: "We have granted a temporary relaxation of the EU driving and resting time rules due to the Covid-19 public health crisis, recognising the importance of the haulage industry to the economy, and in response to requests from the industry itself.
"Critically, we are striking a balance between driver welfare, operator flexibility, road safety and minimising disruption to supply chains.
"I have also requested that these arrangements be kept under continual review. I want to thank our hauliers for their support and hard work in this difficult time. With their help we will keep our chains of supply for food and essential goods moving."
It is as yet unclear whether other EU member states are taking similar action, but relaxation of the rules seems inevitable, as media report long truck queues at borders in Europe.
As borders close, drivers were waiting up to 18 hours at several. The worst, according to Business Insider, was on the A4 between Germany and Poland, where a 60km traffic jam had formed.
Thousands of trucks were also stuck on the Lithuanian and Polish border after Poland ordered a coronavirus test for every driver. And while Hungary temporarily opened its borders on Tuesday night, by the morning there was a new 27km queue on the Austrian side.
You can see the UK's new rules here, and Ireland's here.