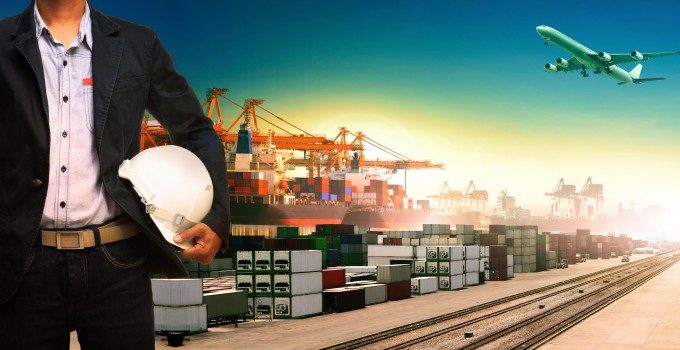 US freight forwarder and contract logistics provider UTi Worldwide reported a second-quarter loss last week following depressed air and sea freight rates, falling volumes of contract logistics work and adverse currency fluctuations.
Chief executive Eric Kirchner admitted business conditions were tough as the company reported a net loss of $4.4m for the quarter, compared with an $18.9m profit in the same period last year, while revenues declined 5% from $1.18bn to $1.12bn.
"Our second-quarter results were disappointing. The industry faced a generally lacklustre environment and challenging trading conditions," said Mr Kirchner.
UTi management cited a series of challenges over the quarter that had led to the loss, despite the fact that airfreight volumes rose year-on-year for the first time in two years – across the company by 0.7%, but out of Asia up 25% on last year on the back of rising apparel and automotive volumes – and higher container volumes, up 3.9%.
But these were mitigated by volatile airfreight pricing, skewed by some extremely aggressive pricing by competitors, and the recent spate of general rate increases (GRIs) imposed by shipping lines which have put substantial pressure on the company's ocean freight margins, brutally illustrating some of the difficulties that freight rate volatility can cause forwarders.
Executive VP of global operations Eric Feitzinger explained: "Asia to Europe, if you went back before June, the rates have gone up about $1,000. So that's going to cause margin compression in the short term. Now, the rate is stabilising and probably will begin to decline, so you might be able to get some expansion and catch up with that compression.
"[But] you don't know whether the GRI is going to stick and how long it's going to stick for. It's very challenging because you have to go to customers on longer-term contracts and say the rate went up $1,000. They tend to shop around."
He added: "And if you have a GRI once a year, it's a little bit easier than if you have a GRI every six-to-12 weeks."
Contract logistics operations, which have been declining and now represent around 16.5% of UTi revenues, fell due to currency fluctuations – particularly the dollar strengthening against the South African rand – as well as the exit of underperforming business in Europe and the conclusion of some high-margin accounts.
However, Mr Feitzinger believes the "slide" in contract logistics revenues will be reversed over the remainder of this year after the company won a number of accounts in the Americas in the first half, which are expected to translate into increased revenue.
The Long Beach-headquartered company is also in the process of adjusting its cost base as it rolls out a new IT platform across its operations that it said would transform the way shippers wold be able to analyse shipment and other forms of data.
Mr Feitzinger said: "The combination of a unified global system where the data warehouse provides a powerful and much cheaper way of filtering information to clients that's relevant to them – whether that's event management to tell them that there's a shipment stuck in Brazilian customs, and this is what we're going to do about it and manage that.
"Or to give them more specific analytics about how the business they're moving with us – what the trends are, what the air versus ocean mix is – because they need to go back and report to their management on why their logistics stocks would go up or down and manage that."
Implementation of the OneView system, described by UTi management as a "transformation", began last year and was extended over the course of the quarter with another seven countries added, including the key US, UK and Hong Kong markets. UTi operations in 22 countries are now on the OneView system, representing around 35% of its freight forwarding volumes.
The target is to have 70% of volumes put through the system by the end of the first quarter of 2014. The transformation is said to be costing the company $7-8m per quarter, although it is expected to eventually deliver $75-95m in savings.