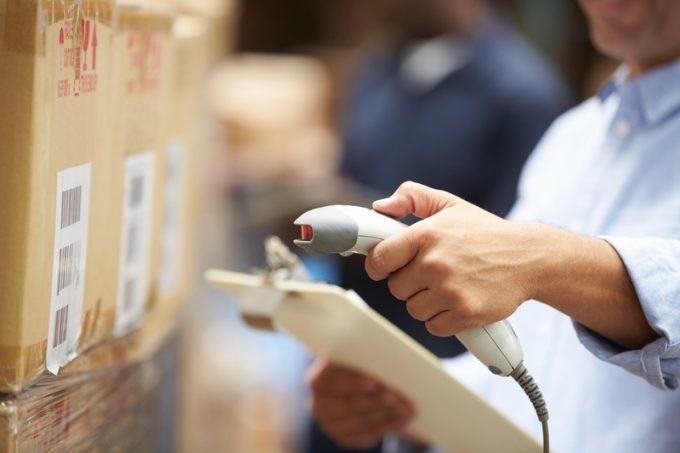 As the battle for online retail dominance in South-east Asia heats up, time is running out for 3PLs to transform into major e-commerce logistics players.
According to Vaibhav Dabhade, founder and chief executive of Anchanto, 3PLs must break with the past and make their businesses ready for a new age of omni-channel retail.
"Logistics is a very conventional industry with people who have been doing the same thing for decades, but it doesn't work for e-commerce – it's a completely different approach," he told The Loadstar.
"There's a small window of opportunity for 3PLs to leverage their assets and customer relationships and transform their business to be relevant to the new trade which is unfolding now."
Founded in Singapore in 2011, Anchanto provides e-commerce technology to retailers and 3PLs.
Sellers and brands use multi-channel selling platform SelluSeller to manage and synchronise listings, inventory, orders and promotions across different e-commerce marketplaces, such as Alibaba-backed Lazada, currently the biggest marketplace in South-east Asia.
Cross-border logistics, warehousing and last-mile fulfilment services are provided by 3PL partners integrated through Anchanto's e-commerce warehouse management system (eWMS). This synchronises with the e-commerce marketplaces, equipping a 3PL's warehouse for last-mile deliveries originating from any of their customers' chosen sales channels.
"Brands need to be present in multiple marketplaces," Mr Dabhade explained, since consumer behaviour in South-east Asia differs from western markets.
"Most of the shopping is impulsive, leading to a trend where consumers prefer to buy on marketplaces rather than a brand's website," he noted, adding that 90% of e-commerce in South-east Asia takes place on around 70 different marketplaces, with 80% of sellers on more than two.
According to Transport Intelligence's global e-commerce logistics 2017 report, Asia-Pacific e-commerce logistics market grew by just under 25% in 2016.
Achanto's SelluSeller has seen an impressive uptake since its launch in January 2017, Mr Dabhade said, with more than 4,200 sellers across 11 countries using the platform as their predominant e-commerce management tool.
In its first ten-and-a-half months, 6.5m orders were processed, with a total gross merchandise value of US$138m. And during the 11/11 and 12/12 shopping festivals, Anchanto processed 1,063,000 orders – a peak of 1,200 per second.
Handling those orders are Anchanto's 71 eWMS customers, which include Malaysia Post, SG Logistics Hub and Simply Post. Before launching its eWMS, the company spent three years testing the software with 600 sellers at its "laboratory warehouse" in Singapore.
"We don't want to be an armchair pundit, just writing the software. Instead, our philosophy is to do everything on our own first by investing heavily and building a platform from practical experience," said Mr Dabhade.
Meanwhile, cross-border e-commerce is becoming increasingly prevalent in the region. In Singapore, Malaysia and Hong Kong, cross-border transactions are growing faster than domestic sales, he said. Furthermore, with Amazon's arrival in Singapore and investments by China's JD.com in Indonesia and Thailand, the two will hope to challenge Lazada's regional dominance, with clear implications for logistics.
"Amazon's entry into South-east Asia and Australia has stirred up a lot of logistics companies for sure. Amazon is now probably the world's largest warehousing company, so all the retail business other warehousing operators have now may potentially be lost," claimed Mr Dabhade.
And Transport Intelligence added that the future of retail in Australia remained uncertain following the entry of Amazon.
"There have been warnings that the company will "destroy" Australian retail, with the plan being to generally set prices at a 30% discount to the market," it said.