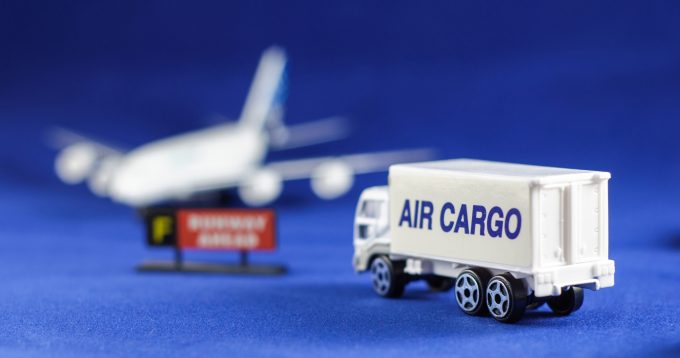 Coronavirus, and its impact on the world, has sparked an outbreak of cohesion among international organisations in a bid to keep supply chains moving seamlessly.
It could, of course, be argued that this was what was needed all along – and Covid-19 is simply a catalyst to revealing the flaws in international air freight flows.
Nevertheless, a technical group set up by ICAO, which includes the WHO, IATA, ACI, World Customs Organisation (WCO), Civil Air Navigation Services Organization (CANSO), Global Express Association (GEA) and TIACA, is now exchanging information on a weekly basis, to ensure a "united pitch to governments" on relevant issues.
As Tiaca secretary general Vladimir Zubkov told The Loadstar, aviation involves more than simply flying.
"Aircraft operations are only the forefront, the most noticeable element of the whole supply chain. We should always remember the balance between the interests of air cargo operators, airports, freight forwarders, handling companies and stakeholders at large, so the system functions in harmony.
"This is what [we do], but [there are] even more complicated sets of actions to be taken by the regulators and government officials, be it a country, regional groupings or an international organisation," he said.
So what does the world need from air cargo right now?
"The WHO is actively supporting all initiatives which may ease restrictions on air cargo operations and handling. It's remarkable that a health-oriented organisation is not only fully aware of the significant negative impact on the global economies, but also puts requests for facilitating air cargo operations.
"It is promoting a more liberal regime for all cargo operations, especially those which are bringing medicine and medical equipment to countries in need."
The key issues for air freight have been well reported, and include: reviewing restrictions created by bilateral and multilateral agreements on emergency deliveries; airlines' ability to quickly change flight plans; access to slots; flight crews facing quarantine; training; and the ban by some countries of transiting certain goods.
But some aviation players have complained of being ignored by governments, most notably handlers, which unified last month to note: "It is our view that [governments] cannot afford to look at airlines in isolation. This is a highly interconnected industry… It cannot be taken for granted that any support provided to airlines will necessarily trickle down to us. At the moment, payment delays from airlines are exacerbating the problems we face."
So, are all the relevant voices being heard?
Mr Zubkov said: "Ground handling can be easily overshadowed by more visible actors in the cargo supply chain."
But he added that TIACA had put a particular emphasis on ensuring handlers were represented.
He also noted that Tiaca was encouraging ICAO to tell states of the "need to keep domestic land transport lanes to/from the airport open, both to freight and staff. Otherwise we are just clogging airport warehouses with air freight that cannot be distributed locally or, vice versa, picked up and shipped by air cargo."
He added that CANSO was also listing its concerns to ensure the movement of aircraft.
But are governments listening? Has the multi-agency lobby group been successful?
Judging by Mr Zubkov's response, one could infer that some governments could listen more closely.
Mr Zubkov cited ICAO's secretary general: "…several states have implemented measures to prevent disruptions to such critical operations, by maintaining all cargo flights and excluding crew members of cargo flights from quarantine."
He added: "I am aware of several states which reacted positively to the State Letters of ICAO, and now cargo movement is exempt from the bans. This is the confirmation that governments listen and realise that air cargo is a great contributor to the global economy and international trade, and is of utmost importance in the battle with the disastrous effect of the coronavirus."
Integrated global customs regulations remain difficult, however.
"It is promising that WCO joined the ICAO-led group. This is a good platform to global coordination. However, we all know that the national customs authorities are pretty much independent and don't always follow the recommendations of the WCO.
"This is where I would favour a regional approach. I was just invited to take part in one regional initiative where ICAO regional office suggested to the states in its region to do joint studies on air cargo operation in the regions and the standards that facilitate its development.
"As to the regulations – we keep on driving the message: facilitate access to the destinations where cargo flights are to operate, ease restrictions, liberalise traffic movement."
With the cracks in air cargo laid bare by the crisis, many observers have been suggesting it's the perfect time for a complete overhaul of the industry, which has been perhaps too intimately connected with the demands – and regulations – of the passenger business.
But it appears the industry is not yet ready to think in detail about any new future, with so many challenges still to overcome.
"It is widely expected that cargo will recover much faster than the passenger side of aviation, and this will impose additional requirements on the whole air cargo supply chain," said Mr Zubkov. "We have already started talking at the ICAO meetings about the phase post-Covid-19, and this is a good sign.
"However, it's also a signal to all of us to start looking at the renewed procedures with the anticipated staff constraints and other restrictions flowing from the many weeks of strenuous situation brought about by Covid-19.
"The relaxation of processes and restrictions on air cargo movements must continue, always bearing in mind there can be no let down re safety and security.
"Airlines and all others in the chain are fragile; the leasing payments for expensive aircraft are to continue being paid, salaries, electricity, payments to their own providers of services and materials – all this requires monetary resources which are not always replenished in a situation with reduced and irregular operations.
"We just started working within the international group on the short-, mid-, and long-term recovery scenarios. It's for our next discussion."
That next discussion could well be the most important of them all.