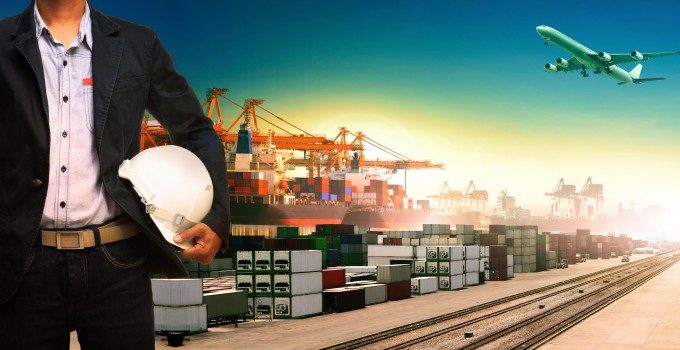 India: 1.21 billion population. 2.7% share of the world's economic output.
China: 1.3 billion population. 14% share of the world's economic output.
The Trouble with India is well-documented. Lack of economic reform, lack of infrastructure investment, querulous politicians and intrasigent civil servants are some of the main causes of underachievement, although there are certainly more.
The result? Growth is to shrink from 8.4% to 6.9%. Admittedly, these are numbers that many nations around the world, particularly in Europe, would happily take. The World Bank's forecast for the global economy is a mere 2.5% growth this year, with developing country growth slowing to 5.3%. So India's figures remain impressive.
But considering the size of the country and its growth, its logistics and air freight sector has some way to go.
Possibly the most striking (forgive the pun) news to come out of India recently was that pilots at Air India didn't just down tools, they went on hunger strike. It's very hard to imagine the Longshoremen's union foregoing their lunchtime fries over a corporate issue, or Swissport's handlers threatening to wait at death's door before they could negotiate terms at Heathrow. Few believe their jobs to be so important they would risk their lives for them – especially when the argument is essentially about a training course.
(For those who don't know – Air India's pilots were upset that the airline's management picked A320-flying pilots from merger partner Indian Airlines for training on the carrier's new 787s. Clearly, it being India, it's a bit more complicated. But that's it in a nutshell.)
Aside from this bizarre protest (which ended last week), the next most interesting thing has been the reaction of what was previously a fairly toothless civil aviation ministry. As one well-placed source in India told The Loadstar: "Funnily, for the first time, the government showed some spine in standing up to these pilots, who are not only very well paid but have become totally unmanageable and arrogant."
In fact, several sources attest that the new minister, Ajit Singh, has been "surprisingly tough". (Although interestingly, tough man Bharat Bhushan, DG of civil aviation, was removed from his post just a week after it was announced he would stay until December.)
Mr Singh sounds like a Good Thing both for India and for cargo. India has thus far tended to focus almost entirely on passengers – and not with the most promising results. As a result, cargo is dominated by foreign carriers – the three largest Gulf carriers accounted for nearly a quarter of the market. But not only has he promised to resolve the mess that is Air India, but he also set up an air cargo policy board – rare in even the most cargo-centric markets. Whether the government will implement its recommendations is another matter entirely, of course.
But India remains one of the most interesting markets for cargo, mostly because it is so unexploited. Despite its size – in population terms – much of the freighter capacity is merely a link between other destinations, an intermediate stop.
According to Frederic Horst, of the Trade and Transport Group, who presented an interesting paper on the subject in May, in addition to the transit freighters, 17% of freighters serve two Indian airports rather than one, suggesting that carriers are reluctant to risk much in this market.
Domestically, of 13 cargo carrier start-ups since the 1990s, only Blue Dart has survived – despite, according to some measures, the domestic market growing 20-25% per year.
But there is hope. International air freight is forecast to grow at 10.4% annually in the next ten years, mainly at southern and northern hubs, although this is dependent on the economy. According to Mr Horst, this will be driven by auto components, which should see annual growth of 18.8% in exports and 15.2% in imports up to 2021. The pharmaceutical industry, which generated $10.4bn in exports in 2010/11, should rise, according to government figures, to $25bn by 2013/14. But by way of comparison, textiles saw $26.8bn of exports in 2010/11 (see chart below).
Despite this promise of gold at the end of the rainbow, few carriers are likely to put their faith – or freighters – into a market already characterised by transit freighters, Gulf-carrier widebody bellies, airport congestion and uncertainty over government reform.
But, says Mr Horst, there are some other potential key drivers worth watching for, in particular the introduction of a nationwide goods and services tax – removing the ability of individual states to impose taxes on goods passing over their borders, which add 10% to 20% on the cost of a shipment. This would allow for larger consolidation centres and reduced costs.
The current proposal is for a dual system, but one which would see import and export taxes simplified. It is due to be implemented next month – but is more likely to come into effect in April 2013.
It's another long wait. And it remains to be seen if Mr Singh and the government have the ability to reform the country. But, one day perhaps, India will live up to its potential, although international logistics players will be central to that.