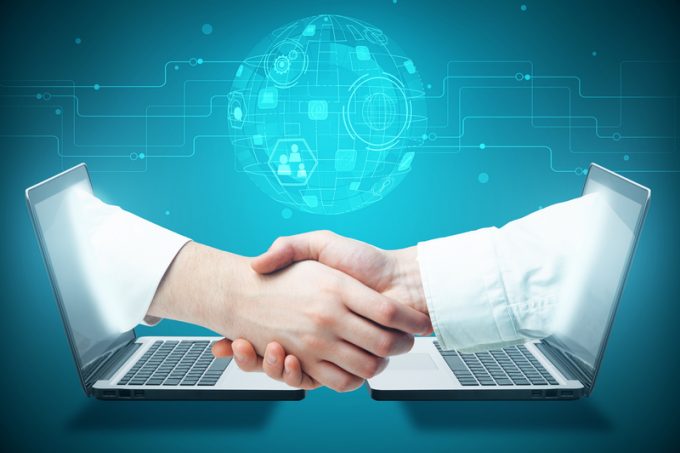 Kontainers – once described by The Loadstar as the "swashbuckling antidote to digital disruptors" – is a SaaS company that provides online platforms, branded for clients, for freight forwarders and shipping lines.  
The company has signed up an impressive array of clients, including Toll Holdings and Maersk. 
Kontainers offers a practical solution that integrates into customers' existing systems and helps to manage bookings, rate comparisons, customs, payments, data analytics and more. According to Kontainers' website, one of the value propositions for customers is the ability to maintain control of their brand and relationship with their customers – a necessity in today's environment as more businesses, regardless if they are B2C or B2B, compete online. 
The latest announcement from Kontainers expands its capabilities further – integration into transportation management systems (TMS). By joining the Chain.io provider network, freight forwarders will be able to integrate all major Kontainers features, including automated quotation, booking, and tracking with their TMS platform of choice. 
Chain.io, a supply chain integration provider, introduced its cloud-based Chain.io platform in 2017. It supports supply chain integration by using open application programming interfaces (APIs), a collaborative data model, and a pay-for-what-you-use pricing structure.  
According to the company, this approach allows clients to develop a one-time connection to the platform and instantly be connected to other partners in the supply chain, as opposed to building one-on-one software integrations with each partner. 
Indeed, in what typically has taken months, if not years in some cases, Chain.io can integrate various systems in a fraction of the time.
Brian Glick, chief executive of Chain.io, described the company in a nice, simple way in a 2018 interview with Technical.ly: "We solve a problem that people hate to deal with: getting computers to talk to each other well between companies." 
The Kontainers – Chain.io partnership seems to be a promising one. Mr Glick noted: "Existing Chain.io customers will benefit by having a great option for digitising their customer experience, and Kontainers' customers benefit from a smooth and efficient integration with their existing TMS software." 
The relationship will likely grow as Kontainers continues to sign new customers and the TMS market grows. In fact, according to an ABI Research study, companies were expected to spend over $12.8bn globally in 2018 on TMS. That figure could double by 2023 to more than $25bn as firms look to reduce transportation costs and reduce monitoring time in the midst of a complex shipping environment. 
Both Kontainers and Chain.io offer practical solutions that allow forwarders, shipping lines and other logistics providers to quickly offer online supply chain services to their customers. Partnerships such as this will help quicken the move towards online business services and interactions – and thus improve process efficiencies and lower costs.