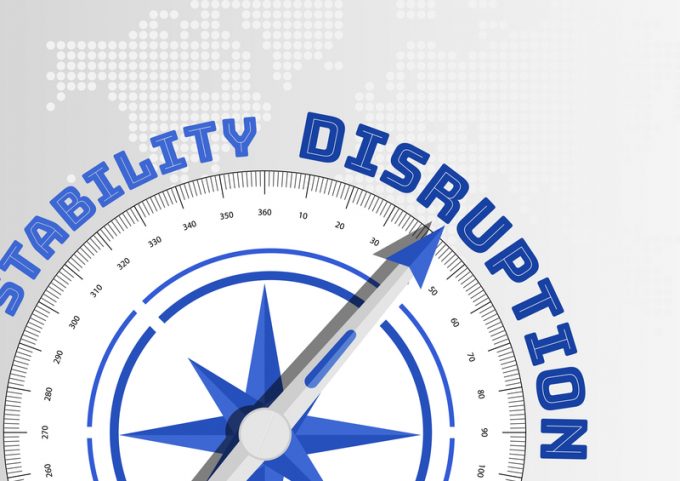 It is clear from talking to chief executive Graham Parker that he does not consider his firm, Kontainers, comparable with technology-based forwarders such as Flexport.
Yet both offer a digital rate platform and seem determined to drag the ocean freight sector into modernity.
Mr Parker, however, sees Kontainers as something of a swashbuckling antidote to the threat posed to traditional forwarders by 'digital disruptors'.
"We are arming shipping brands with a way to compete with digital players fast, by helping them digitise fast," Mr Parker told The Loadstar.
"Doing this hurts some of the new digital entrants – who use technology to gain market share – by irradiating their unique selling point almost overnight."
It's not just forwarders that Kontainers counts among its client base; several large ocean carriers have also signed up to its platform. But what exactly is it?
Mr Parker describes Kontainers as a "multi-tenant software provider".
He explained: "Our system provides an ocean freight execution platform, allowing shippers to transact fully on it. From instant pricing, sailings, booking, customs, dashboards, finance, a full back office and more – in contrast to a lot of competitors that just specialise in a few modules, such as pricing or back office."
He argues that Kontainers offers clients a "unique bespoke" version, making the company, in effect, a software-as-a-service provider. Furthermore, he said, the speed at which clients can get the system up and running makes it a potent force in the age of disruption.
"We spent four years building and architecting the system, and because of this we can get these large shipping brands up in just 12 weeks," he said. Were they to do it themselves, it would take maybe one to two years, and less than half of them actually make it live."
With the cost reputedly "just a fraction" of building an in-house system, Mr Parker claims it is a "unique" solution – although it is worth noting that WCA members have access to a similar set-up.
Mr Parker also claims the cost and speed of implementation makes Kontainers' system a "very attractive" option for larger companies.
"This is coming at a time when [new technology-based] companies are stealing their clients, because shippers want digital interfaces comparable with those used throughout their business dealings," he added.  "Last year we did this for two top-20 global shipping brands and are having serious discussions with over half of the remaining top 20."
However, when asked by The Loadstar whether it "stole" clients, Flexport vice president Europe Jan van Casteren said: "Logistics buyers are looking for change in the industry. They want better systems and a better customer experience. Flexport offers both in new and modern ways, which is causing customers to switch from their traditional providers.
"I don't consider this stealing; customers are free to decide on their own, they compare the players in the market and choose the one that provides most value."