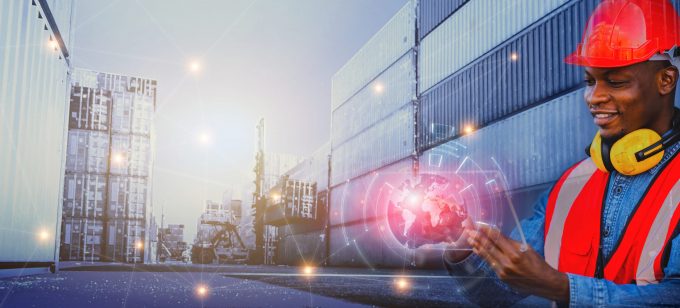 The International Maritime Organization (IMO) and Maritime and Port Authority of Singapore (MPA) yesterday jointly launched NextGEN Connect, at the IMO-Singapore Future of Shipping conference.
Singapore's drive for innovation and collaboration has seen a rash of Europeans clambering to join the party, including class societies, research institutes and now the IMO.
According to a joint statement, NextGEN Connect (GEN being an acronym of green and efficient navigation) aims to develop global research projects by bringing industry, academia and global research centres together.
The project is expected to develop solutions for maritime decarbonisation on specific shipping trade routes.
It said: "Under NextGEN Connect, diverse stakeholders will be invited to propose robust methodologies to jointly develop, on a pilot basis, route-based action plans to reduce greenhouse gas (GHG) emissions between specific points along a shipping route in the Asia-Pacific region. These proposals can be submitted via nextgen.imo.org/challenge."
IMO secretary-general Kitack Lim commented: "The trials on use of new technologies and zero-carbon maritime fuels will support a safe shift, and we must ensure a just and equitable transition that recognises the need for skills and technology development in developing countries.
"Collaboration, information sharing, and capacity-building are key to ensuring no one is left behind in the push for the decarbonisation of the shipping sector."
S Iswaran, Singapore's minister for transport, added: "It is important for public and private stakeholders to work together in a collective and inclusive manner globally to accelerate the maritime sector's transition towards a low-carbon future."
Meanwhile, the Singapore Maritime Institute (SMI) has signed a memorandum of understanding with the Research Institutes of Sweden (RISE), giving an indication of the direction of travel for the country's industry.
The two institutions will co-operate "to develop four areas of expertise, including supply chain innovation and efficiency; decarbonisation and sustainability; maritime informatics; and safety and security".
Signed by two leading lights in their respective institutes, Tan Cheng Peng, executive director of SMI, and Prof Mikael Lind, senior strategic research advisor at RISE, the MoU will add to the technology and innovation centres based in Singapore and marks another collaboration between Europe and Singapore, with class societies DNV and Lloyd's Register, from Norway and the UK respectively, having already established links there.
The agreements follow news that PSA International has completed its acquisition of US logistics provider BDP International from PE firm Greenbriar Equity Group, for an undisclosed price.
BDP has 5,400 staff in 134 offices worldwide and claims to be "committed to designing, building and deploying cutting edge digital solutions that provide the analytics and visibility needed to manage the challenges of today's supply chains".
As part of Singapore's innovation and collaboration drive, BDP will have the opportunity to put those fine words into practice, along with European enterprises and institutions rushing to collaborate in Asia.