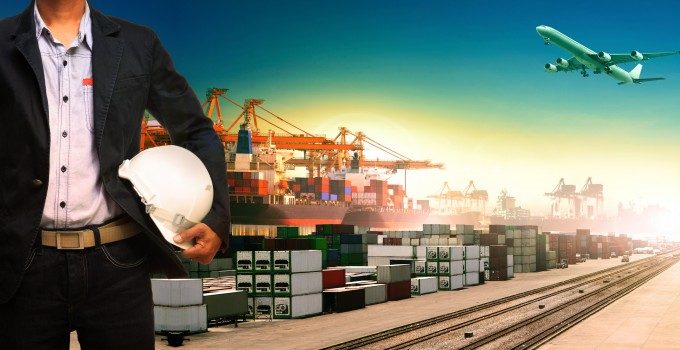 It's endless. The air cargo cartel case rumbles on and on. Last week, eight airlines won final court approval for a settlement in a class action lawsuit brought about by shippers, over the fuel surcharge price-fixing. The total won by shippers, against 17 airlines, is now $485 million, with the case against another 11 airlines continuing.
There are a few interesting financial points about this case. For the shippers' lawsuit, 73 law firms have spent 199,510 hours litigating. And for this work they have been awarded, by a judge, $92.9 million so far.
Now, The Loadstar is lucky enough not to know what your average New York law firm charges. But in this case, by our calculations, they are trousering more than $465 an hour, which is certainly a better rate than publishing gives you. Or running an airline, judging by the latest financial results. It also represents nearly 20% of the total paid out by airlines to shippers.
The carriers have also faced some pretty stiff fines from various authorities. The US has issued fines of more than $1.7 billion. The EU (which pockets all the money, while the US transfers some to a victim's fund) has earned a nice $1.1 billion from the carriers – effectively a pure tax. (Much like the money from the Emissions Trading Scheme, in fact.)
The Loadstar does not want to be an apologist for antitrust crime. But there are issues about this case that do not sit well. The staggering amounts of time, money and effort that have been put into it are one thing. The enormous tax on everyone – both airlines and shippers, in effect – has done nothing for the general wellbeing of the industry. And the airlines, as far as anyone can tell, never made any money out of it to begin with. They were just trying to stem the losses. One antitrust lawyer reports that cartels are rarely profitable.
But more than the money, the most depressing thing about this case has been the prison time, the personal cost. One former inmate, convicted of antitrust crime, told The Loadstar: "I never believed it was wrong. And no one realised the penalties, neither the financial nor the personal ones. The fuel surcharges were the same – because we all had the same fuel bills. I pointed out to the US authorities that it would have been easy to have price-fixed on some routes, raised the price by a dollar, asked competitors to do the same. But we never did it. I never even thought of it."
He adds: "I didn't even know the other people involved. A lot of people believe that it was a worldwide syndicate. But it was not – at least, not in my case."
He paid a high price for chatting with friends about how to apply the methodology for fuel surcharges. And this is the important point. It's happening in many industries – hotels, semi-conductors, auto-parts, shipping lines, forwarders. Some will be guilty – in the sense that they knew what they were doing. Others will pay a harsh penalty for their ignorance. And some will get away with it completely.
"How is it possible that when you want to buy an aircraft, and there are four banks involved, that you go out of the room and the banks negotiate together the conditions of financing the aircraft?" says one airline executive. "It's a strange situation. And I think it's still happening; not so much in the airline business, but in other industries. If you tell this story to your friends, they feel afraid. They realise they have to be careful."
The answer is: be compliant. The risks are simply not worth taking. Especially when there are regulators and lawyers who can sniff a whiff of cash from a 1,000 miles.
Housekeeping…
Sorry, a little Loadstar housekeeping. We apologise to readers for the failure of the button which allows you to subscribe. We are working on it and hope to have it fixed soon. In the meantime, if you would like to receive the email bulletin, please email [email protected].
We would also like to add that The Loadstar will not be publishing a Post on the next three Fridays. Quite simply, we need a break and we're well into the silly season. There will be Leads and updates though, so do come and take a look. We'll be all guns blazing again when September begins.