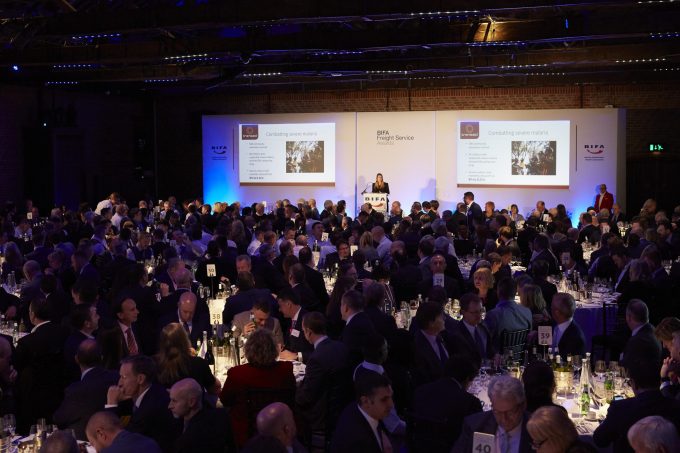 The BIFA Freight Service Awards 2019 competition will culminate in a glittering Luncheon Ceremony on Thursday 16th January 2020 at The Brewery, in the City of London. The event will be hosted by Paralympian and broadcaster, Ade Adepitan.
Having survived polio as a youngster, Ade Adepitan has since succeeded as an international Paralympic wheelchair basketball player and has built up a wealth of Broadcasting experience. An instantly recognisable face, Ade has travelled the world for his work including the BBC's internationally known Travel Show exploring the history and cultures behind the globe's most enticing countries and regularly goes under cover, investigating controversial and ground–‐breaking stories for Channel 4's award winning documentary series Dispatches, plus much much more.
Ade's personal sporting achievements include a Bronze in The Athens Paralympics, Silver in the European Championships and Gold in The World Championships. Ade received an MBE in 2005 and was awarded Honorary Doctorate from Loughborough University in 2006 and the University of East London in 2010.
Awards Ceremony
Below are a few photos from the 2018 Awards ceremony, held in January 2019. (Photos: Philippa Gedge)