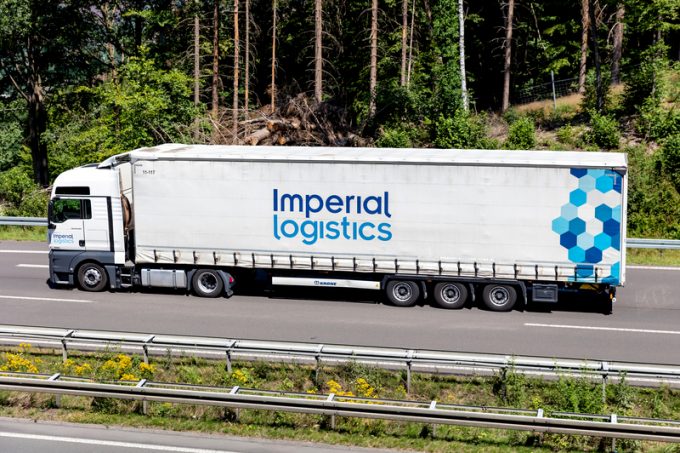 Dubai-headquartered DP World has tabled an offer to acquire South African transport and logistics group Imperial Logistics for R12.7bn ($883m).
The purchase price for Imperial, which is listed on the Johannesburg Stock Exchange (JSE), represents a 39.5% premium on its stock price yesterday, and the deal will require approval by shareholders and competition regulators.
However, Imperial's group chief executive, Mohammed Akoojee, clearly backs the takeover.
"This transaction will be value-enhancing for Imperial as the business will benefit from DP World's leading technology, global networks and key tradelane volumes, while enabling us to build on our Gateway to Africa strategic and growth ambitions," he said.
"Combining DP World's world-class infrastructure, such as its investment and expertise in ports on the African continent, with Imperial's logistics and market access platforms, will enable us to offer integrated end-to-end solutions along key tradelanes into and out of Africa, also driving greater supply chain efficiencies, and ultimately enhancing value for all stakeholders," he added.
DP World chairman and CEO Sultan Ahmed Bin Sulayem added: "The acquisition of Imperial will help DP World to build better and more efficient supply chains for the owners of cargo, especially in Africa. Imperial's operations are complementary to our network of ports, terminals and logistics operations on the continent.
"Like DP World, Imperial's biggest asset is its people, and we look forward to welcoming employees of Imperial into the DP World team on successful conclusion of the transaction," he said.
One example of this is the recent launch of a twice-weekly intermodal service between its container terminal in the Tanzanian port of Maputo to Zimbabwe's capital, Harare.
According to Transport Intelligence's latest Global Freight Forwarding 2021 report, the South African freight forwarding market is forecast to rebound by 7.3% this year, although it will remain some 4.1% smaller than in 2019.
"Market growth is hindered by weak demand within the manufacturing sector, which experienced a 2.1% year-on-year decline in output in February 2021, according to Focus Economics.
And Ti noted: "A slowdown in the production of chemical products, rubber and plastic products has contributed to weakness within the sector."
However, as Imperial also owns substantial operations outside Africa, the transaction will also, for example, give DP World access to the European road freight market via Imperial's 2016 acquisition of UK and European pallet network operator Palletways.
That ownership continues despite a clear change of strategy at Imperial over the past couple of years that saw it exit other asset-heavy sectors, which included selling its European barge businesses and South American shipping operations.
In an interview with The Loadstar two years ago at the Transport Logistics exhibition in Munich, CEO of its international business Hakan Bicil said Imperial's strategic review had resulted in four priorities: "[We will] continue to grow in Africa, adding new capabilities, entering new industry verticals and serving more countries/regions; [we will] expand our distributor capability geographically and add other existing and new capabilities to that market over time which will create cross-selling and up-selling opportunities; [we will] invest in capabilities in select new emerging and developed markets – that support the growth of target industry verticals in Africa mainly healthcare, consumer, chemicals, industrial and automotive; and [we will] acquire, partner and/or build air and ocean (international) freight management capability as a basis for global coverage to support in and out of Africa trade flows in integrated logistics solutions."
The deal is expected to be funded from DP World's available resources, with the company continuing to aim for net debt being below four times ebitda by the end of 2022.
If approved it will be the second large-scale logistics acquisition DP World has announced in a fortnight, after recently agreeing to take over US contract logistics firm syncreon for $1.2bn.