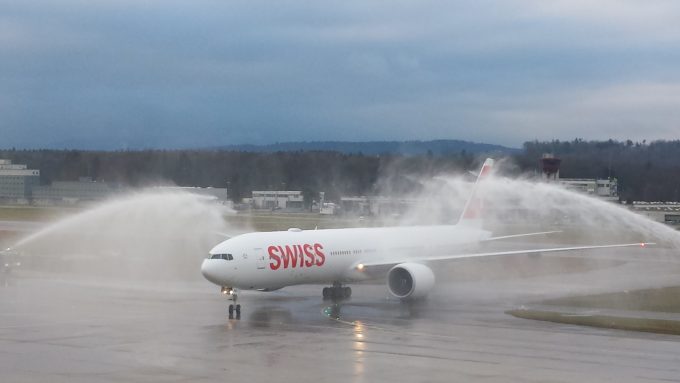 SwissWorld Cargo is looking at rolling out new certification processes at its stations around the world – something of a validation for IATA's CEIV quality standard.
The airline announced last month that its Zurich hub handler, Cargologic, had completed CEIV in addition to its Good Distribution Practice (GDP) certification (the standard set by the pharma industry). It now wants to ask its other handlers to do the same.
"Zurich was just the beginning for us," said Ashwin Bhat, the recently appointed head of Swiss World Cargo. "We are looking into certifying our network, monitoring and closely analysing it and which stations are right for more certification.
"We need to offer a higher level of service, and one way is certification to give our stations a higher level of quality."
Swiss said it was looking for a way to differentiate itself and ensure high-end service to customers.
CEIV has had a mixed reception from the market; some players think it is a move entirely devoted to marketing, and that many pharmaceutical customers do not even know what it is and are happy with their own GDP standards. Others claim the training and procedures involved bring far higher standards and that GDP, which is not designed specifically for air cargo, can vary widely in different stations across the world.
"Yes, the pharma industry follows GDP," agreed Mr Bhat, "but in the end it's about quality standards. There are certain standards that need to be met to manage life sciences – and this is one to go through.
"Cargologic has done both. We are now going through our stations, and we will talk to our handling agents and find out the best way to do it.
"Customers welcome CEIV. They audit our hubs  and it proves our standard is good. It forces us to improve. Through it I can bring SwissWorld Cargo to the same level everywhere."
While a few airlines have gone through the CEIV process, SwissWorld Cargo, for which pharmaceuticals accounts for about 25% of business, is focusing first on its handlers.
"Most of the time the battle is not in the air, it's on the ground. We demand a certain quality from our handling agent. Our customers don't care who the handler is – for them it's Swiss. But the partners that we make are like-minded. Our customers pay for service from us and we pay our handlers for a service."
SwissWorld Cargo has struck up a 'quality alliance' between itself, Cargologic and its Singapore handler, SATS. "We can then create a 'quality corridor'," said Mr Bhat.
The next step is to look at certifying the airline itself.
"The product is as good as the people. So we are looking into the whole training aspect for our staff."
The airline is also rebuilding its 'pharma house'. "We are in a good position, but we are looking at what more can we do, what added services there are. The fight is on the commodity side."
SwissWorld Cargo is also looking at how pharmaceutical industries might use e-commerce. "There is a potential new customer base in e-commerce – and that will be in pharma too. The pharma industry is evolving."
Mr Bhat, who has just celebrated 100 days in the top job, was speaking on the eve of the arrival of the airline's first 777, which has two temperature-controlled bellyhold compartments. Together with Edelweiss, for which Swiss manages belly capacity and which will be taking two of Swiss's A330s, capacity will rise 15% this year, with double-digit growth next year too.
"I'm looking forward to it. But success isn't getting the aircraft, its utilising them.  I have a strategy, say in Hong Kong, to fill 18 or 16 tonnes. But I can't have the same strategy for 25 tonnes. I need to change it, with a new portfolio of products and services, and new customers."
He laughed. "It's a teenage company, so I am expecting it to be like a teenager. We are moving on to the next generation."