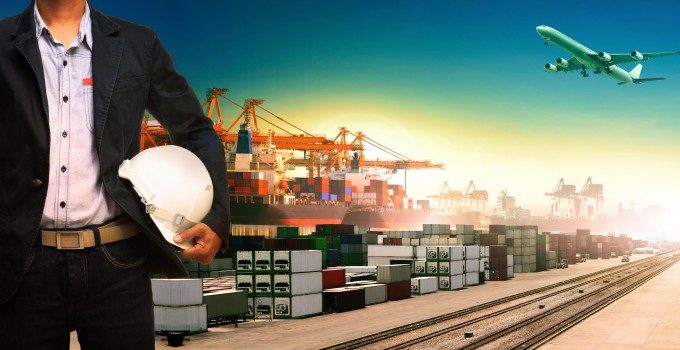 The global supply chain is heading for a perfect storm of rising demand, an ageing workforce, expanding skillset requirements, faculty shortages and an image problem, according to a white paper sponsored by DHL Global Forwarding.
Similar to the acute shortage of truck drivers blighting the US and Europe in particular, the gap between demand and availability of supply chain professionals is only going to get worse, states the report, with between 25% and 33% of the workforce "at or beyond retirement age".
The white paper, entitled 'Solving the Talent Crisis', is based on research by Lisa Harrington, a senior research fellow at the Supply Chain Management Center, University of Maryland. It is specifically focused on the burgeoning automotive sector, where the problem is arguably more acute, but should be required reading for every supply chain executive.
The growing age gap is skewing the workforce in many western economies and the report notes that in the US there are an estimated 76m so-called 'baby boomers', who are turning 65 at the rate of one every eight seconds.
At this rate, the US Census Bureau projects that more than 60m 'baby boomers' will have exited the workforce by 2025, while only 40m new workers will have entered.
Across the pond Europe faces the same talent exodus. According to Christiane Beimel, vice-president value added services, DHL Global Forwarding: "Supply chain managers are retiring faster than they can be replaced."
She added: "There simply aren't enough young people to backfill the pipeline."
The talent shortage is particularly serious at the middle-management level as companies dither over how to develop high-potential entry-level employees into more senior roles within their organisations.
"For the automotive industry, the supply chain talent crisis is a house of cards ready to collapse," warned Frank Vorrath, vice president, global sector head of automotive at DHL.
"Solving it requires planning for the long-term and building a talent investment strategy into the corporate culture," he said.
The report suggests that solving the talent shortage calls for new thinking, new approaches, and collaboration on an industry-wide scale.
"Relying on the traditional education path – universities – to fill the talent needs won't work because that will take years," said Ms. Beimel. "The industry needs a faster solution – one that combines a multi-pronged approach, and one that is collaborative across all players in the business."
The report concludes with five ways of helping to solve the talent crisis threatening the supply chain industry.
Industry collaboration: Industry leaders joining forces to work with universities, colleges and trade associations to develop supply chain education programmes.
Expanded in-house and external education options: A growing number of firms are developing their own education programmes making full use of senior existing internal expertise.
Job rotation programmes: A 'talent exchange' rotation to promote cross-functional development, which would also keep employee interest.
Fomalised knowledge transfer: Capturing people's knowledge before it "literally walks out of the door" into retirement.
Becoming an employer of choice: Taking steps to ensure that the company is an attractive place to work by providing competitive salaries linked to a valued career path.