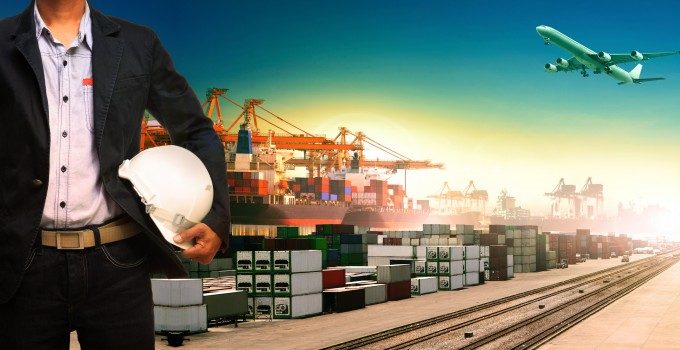 French logistics giant Gefco has applied to the Paris Euronext stock exchange to launch an initial public offering (IPO) next year.
The group, currently 75% controlled by Russian Railways and 25% by carmaker Peugeot (PSA), this morning delivered its Document de Base to France's financial authority (AMF) for approval for the IPO.
It said that Russian Railways was looking to reduce its stake to below 50%, while Peugeot was likely to own less than 10% after the French automotive manufacturer decided that "the increasingly diversified client list of the logistics operator" meant it no longer needed such a large stake.
Originally PSA's in-house logistics division, in 2012 the carmaker sold 75% of Gefco to Russian Railways in an €800m deal. Around 40% of the company is set to made publicly available under the IPO plans – although it also needs approval from the Russian government.
GEFCO chairman Luc Nadal said: "This IPO will increase Gefco's visibility vis-à-vis clients and partners and provide additional flexibility to accelerate our development.
"It comes at a time when the company has proven its ability to deliver sustained profitable growth and is well positioned to harvest further growth opportunities in the sector. The registration of the Document de Base is an important milestone in our IPO project,"
In 2017 Gefco recorded revenues of €4.4bn, a 5.1% increase on the previous year, and an ebit of €139m,  up 22.2%, resulting in an ebit margin of 3.1%.
In the nine months ending 30 September 2018, it saw revenue grow 9.8% year on year, to €3.5bn, with an ebit of €123m representing a 3.5% margin.
For the full year 2018, it has forecast a consolidated revenue of €4.6-€4.7bn, and an ebit of around €160m. For 2019, it expects revenue to grow 4% and ebit to reach €200m, with 2020 and 2021 showing further growth of 4%.
One of its chief targets has been to reduce its reliance on PSA business, which includes the carmaker's Opel-Vauxhall subsidiary and now resents 56% of revenue across its four business divisions: finished vehicle logistics; overland & contract logistics; air & sea forwarding; and industrial services. In 2017, General Motors decided to outsource its entire European supply chain to Gefco.
However, it has also been diversifying outside its key vertical market and last year some 33% of revenues were from non-automotive customers, leading Transport Intelligence, in its recent 2018 Automotive Supply Chain report, to call it "a remarkable success story".
Pavel Ilichev, Gefco finance & strategy vice president, said: "Capitalising on the strong momentum across all divisions, the continued performance initiatives and a low level of debt, Gefco is confident in its ability to deliver strong, profitable growth over the coming years by delivering on a clear and focused growth strategy centred around five pillars: consolidate finished vehicle logistics leadership; expand auto inbound & adjacent logistics segments; continue the development of second-hand car transaction services; further grow in non-auto verticals; and continue developing new geographies & tradelanes."
Part of this strategy has involved merger and acquisition activity – it broke into the freight forwarding market with its 2015 acquisition of Dutch forwarder IJS for €160m.
Ti wrote: "Freight forwarding is an interesting aspect of Gefco business. It boosted its air and sea forwarding capability the acquisition of IJS Global. However, Gefco is also heavily involved in China- Europe rail freight, moving components into China. For certain product category types traffic is increasing rapidly, however automotive components are only a proportion of this traffic and not necessarily the most dynamic."
Gefco is also waiting final regulatory clearance for its proposed finished vehicle logistics joint-venture with local operator Berge, expected next month.