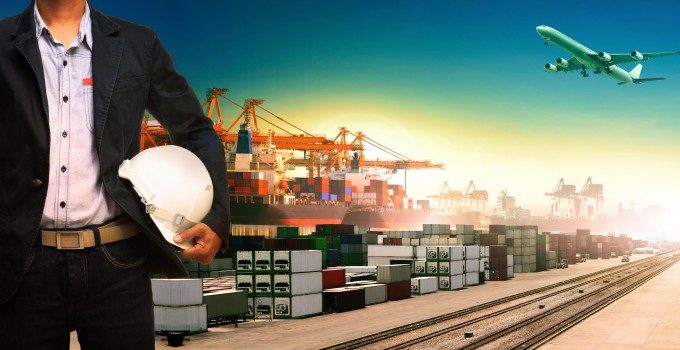 A strong fourth quarter revived CH Robinson's 2020 results – a year characterised by higher freight rates in air and ocean, but higher trucking costs as small outfits exited the market.
Full-year gross profit fell 7% to $2.4bn, "primarily driven by lower adjusted gross profit margins in truckload services, partially offset by contributions from the Prime acquisition and higher adjusted gross profits in air and ocean services".
Q4 revenue increased 19.9%, to $4.5bn, while full-year turnover rose 5.9%, to $16.2bn. Gross profits in Q4 rose 10.5% to $636.1m, but for the full year fell 7% to $2.4bn. Cashflow for the year fell 40.2% to $499.2m.
CEO Bob Biesterfeld told investors in an earnings call yesterday that the Covid-19 pandemic had "an outsized impact on our small business partners" in the company's North America surface transport (NAST) business.
He explained: "[A] near-12% decline in our customer count during 2020 was driven almost exclusively by small and emerging market customers. Likewise, a greater-than-6% decline in our active carrier count occurred solely in the small carrier category, and we believe this is reflecting carriers exiting the marketplace.
"Against this backdrop, we were very pleased to add 4,100 new carriers to our network during the fourth quarter, which represented an 11.5% increase year over year."
He said the fourth quarter also saw "substantial capacity tightness", and the company re-evaluated its truckload portfolio to cut the amount of truckload volumes with negative margins. There were also "more spot market opportunities", leading to a mix of about 55% contractual business and 45% transactional – against a 70:30 mix a year earlier.
"This shift is not atypical in a rising price and cost environment and our efforts to automate how we tackle the spot market opportunities has had a positive impact as well," said Mr Biesterfeld.
"With double-digit growth in spot market shipments and very strong volume growth in our LTL business, NAST overall volume grew at 8.5% year over year, excluding Prime Distribution's volume. This outpaced industry volume growth in Q4 of approximately 4%, as measured by the Cass Freight Index, and this represented our eighth consecutive quarter of market share gains in NAST."
The company predicted that tight capacity would continue and costs stay high in the truckload business. NAST saw revenue for the year rise 0.3%, to $11.3bn, while income from operations fell 29%, to $508.4m.
Global forwarding enjoyed a strong year on the back of higher ocean and air freight rates. Q4 revenue rose 71.7% and, for the full year, 33.2% to $3.1bn. Q4 income from operations went up 289%, to $58.4m, resulting in a full-year increase of 118%, to $174.5m.
CH Robinson said it picked up new customers for forwarding, with "ocean shippers increasingly coming to Robinson to meet their capacity needs as other providers fail to do so".
Like many other forwarders, the company chartered-in air freight – a move which led to an increase in shipment size, but decrease in the number of shipments – and extended its customer base in Europe, Oceania, Latin America and South Asia – as well as in its historically strong transatlantic and transpacific lanes.
The company, which committed a $1bn investment in technology over a five-year period, is now nearly halfway through, having developed its Freight Quote and ProcureIQ products and extending its Navisphere platform. It has also launched its customer R&D incubator, Robinson Labs.
"We are going to have several more [technology] announcements coming in the coming quarters that we're really excited about, but I also want to be clear on our strategy, that we're not building necessarily a silver bullet or a big reveal in the background," explained Mr Biesterfeld.
"This isn't going to be a 'big bang' approach. We're taking an agile approach to all of this and continuing to look at prioritising projects on the roadmap that we think have the highest return for our shareholders and the greatest value for our customers and carriers."
He anticipated that driver shortage and capacity would mean the freight market would remain tight through 2021.
You can see the full results here and the earnings call here.