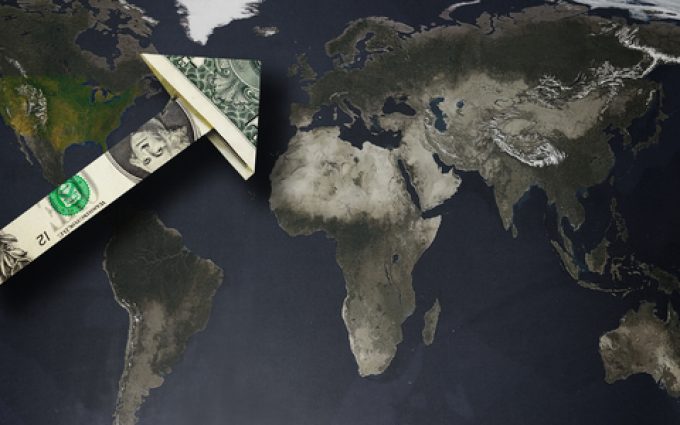 B2C shipments are masking the impact of the China-US trade war as a strong dollar encourages American consumers to buy more overseas goods.
Chief executive of DHL Express US Greg Hewitt told The Loadstar the country's booming currency had buoyed its consumers to spend more, generating more B2C volumes.
But he added: "I think this is masking the slight depression we have seen in terms of the type of shipments out of China that we are handling, with traditional B2B shipments declining marginally."
As a result of pending 25% tariffs on $250bn-worth of goods, shippers are looking at where to source materials for manufacture if it becomes uneconomic to get them from China.
Mr Hewitt said textile manufacturers had identified Thailand and Vietnam as alternatives to China, while Mexico is being looked at as a possiblility for the semiconductor sector.
"We are tracking, on a daily basis, the changes in duties and taxes that are applied as a result of tariffs," he continued. "Big business in B2B certainly seems to find ways to adapt and to pass these costs on to their customers, but for SMEs, that task is apparently much harder."
But with consumer products less affected by the tariff war, Mr Hewitt said the make up of the company's shipments were changing. This month has been the busiest of the year for DHL Express in the US, owing to the strong dollar, leading consumers to buy greater amounts.
"If you look at the make up of our volumes you can see how B2C numbers are playing a much bigger role," he added. "They are undoubtedly changing the dynamic of our shipments in terms of per-item weights, with fewer heavier pieces and more lighter packages.
"This is definitely masking the short-term impact from the tariff situation and as long as the dollar stays strong, we believe consumers will continue to spend."
However, while B2C accounts for some 60% of DHL's volumes, it comprises just 40% of revenue.